I may earn money or products from the companies mentioned in this post. Please click my Disclosure Policy to learn more
Who wouldn't want a bathroom that is relaxing and spa inspired?
One of the easiest ways to create a peaceful bathroom is with spa-like paint colors. Using soothing and calming paint colors on your bathroom walls it will create a space you will look forward to using.
As you may know, I have been working on our office bathroom renovation. I just picked out the bathroom floor tiles, and now I'm currently looking into paint colors for small bathrooms, specifically spa-like paint colors.
Even though it is only a small bathroom nonetheless, in an office, I still want it to have a calming spa vibe.
As much as I love colorfully painted walls, there is something about having your bathroom walls painted a soft, neutral color that draws you in. I have the perfect neutral gray paint color, Repose Gray by Sherwin Williams, on the bathroom walls in my home, and it gives the room such a relaxing feel.
Think about it: You had a long, exhausting day at work, and all you want to do is to come home and relax. Walking into a bathroom with walls painted fire engine red will not give you the relaxation you want.
The same goes for walking into your bathroom in the morning, ready to start your day and slap some makeup on your face. You want to ease into the day with bathroom paint colors that are easy on the eyes first thing in the morning.
Don't start painting until you have the right tools!
SHOP MUST HAVE PAINTING TOOLS
So what are the best spa colors for a bathroom?
Before we dive into the best spa like paint colors, I want to go over the right paint for a bathroom that should be used.
Paints come in different finishes, flat, matte, eggshell, satin, semi-gloss, and gloss. Each finish serves a different purpose and should be used accordingly to get the most out our your paint color.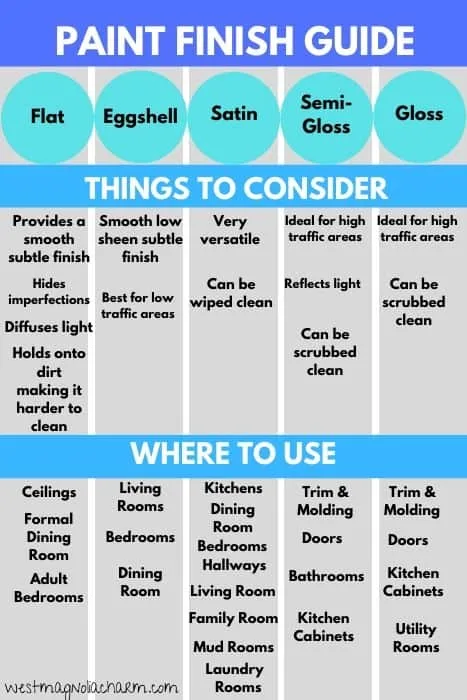 Flat
Flat is a low-sheen paint with a non-reflective finish that touches up well and hides minor surface imperfections. This paint tends to hold on to dirt making it harder to clean.
Ideal for low traffic areas and ceilings.
Matte
Matte has a low luster reflective finish that is durable, easy to clean, touches up well, and also hides minor surface imperfections.
Ideal for low to moderate traffic areas, such as bedrooms, and interior walls.
Eggshell
Eggshell balances matte and glossiness fairly evenly, though the exact sheen varies from manufacturer to manufacturer. This amount of gloss makes painted walls easy to clean with a damp cloth.
Ideal for bedrooms, living rooms, and dining rooms.
Satin
Satin Enamel has a soft pearl-like appearance and is a great choice for painting moderate to high traffic areas or areas that have some exposure to moisture, such as kitchens or baths. A satin finish is easier to clean than a flat sheen.
Ideal for kitchens, laundry rooms, bathrooms, hallways, kid's rooms, mudrooms, and family rooms.
Semi-Gloss
Semi-Gloss Enamel has a sleek, radiant appearance that is great for cabinets and trim, high-traffic areas, and high-moisture areas. High gloss paint is straightforward to clean.
Ideal for trim & molding, kitchen cabinets, doors, and woodwork.
Gloss
Hi-Gloss Enamel creates a brilliant, shiny appearance with a glass-like finish. Gloss paint is the easiest to clean. This is great for high-use surfaces.
Ideal for furniture, doors, and cabinets.
To sum up, for paint finishes, going with a satin or semi-gloss in your bathroom is the best bet. They will work best with the moisture bathrooms are exposed to.
Check out these extremely helpful pro painting tips before painting your bathroom.
---
Now that the technical stuff is out of the way, let's talk spa like paint colors for bathrooms.
Below, I have included options for both Sherwin William's bathroom paint colors and Benjamin Moore's bathroom paint colors.
Blue
When I think of spa bath colors, I immediately think of the color blue. Blue paint colors are calming and have a serene feel to them.
By using blue paint colors, you create the ideal relaxing, spa-like bathroom retreat.
The Best Blue Spa Like Paint Colors for Bathrooms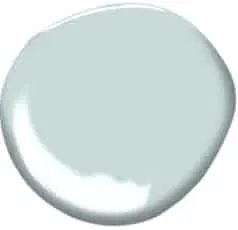 ---
Greens
Green is another one of the soothing bathroom colors. Lighter greens such as sage and mint are some of the best spa paint colors to use in a bathroom. They promote a feeling of relaxation.
The Best Green Spa Like Paint Colors for Bathrooms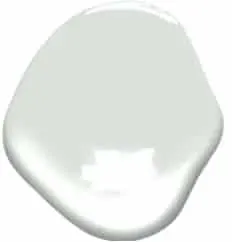 ---
Grays
Gray paint colors are the perfect neutral for any space, especially spa bathrooms. Gray walls will work with any other colors you have in your bathroom. They also work well with other grays to create a beautiful monotone look.
A few bonus gray paint colors that you will never go wrong with are SW Silverpointe, SW 7029 Agreeable Gray, SW Light French Gray, SW Repose Gray 7015, SW Mindful Gray 7016, Ben Moore Thunder, and BM Revere Pewter.
The Best Gray Spa Like Paint Colors for Bathrooms

---
KEEP TRACK OF YOUR PAINT COLORS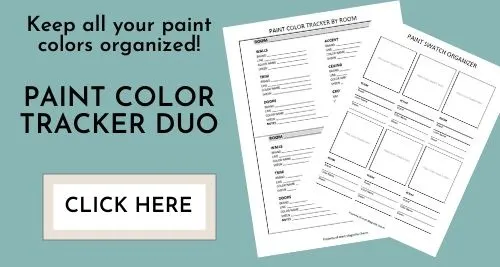 Are you looking for a way to keep track of all the paint colors in your home? Have you ever had to touch up some paint in your home and forgot what the paint color was? It's like you are playing the guessing game, what color, paint, finish, and brand. It's completely frustrating! I have the perfect solution to keep your paint colors all in one place. My simple paint color tracker can keep you and your paint colors organized!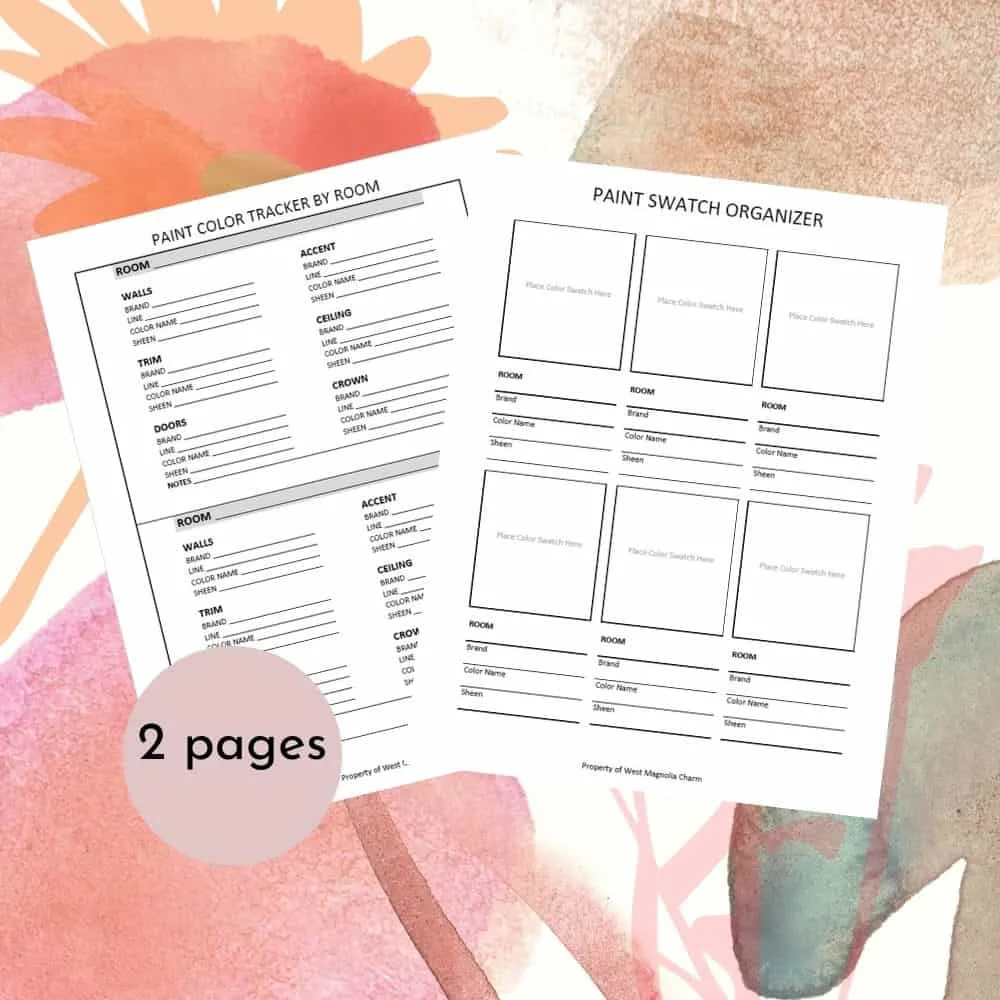 ---
Beige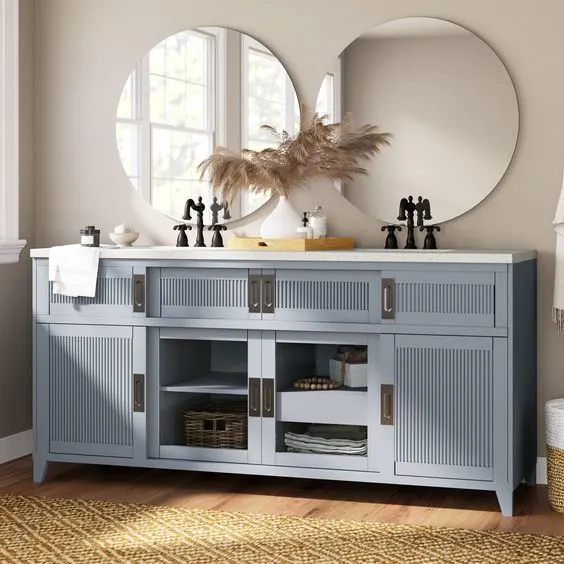 Beige is a great spa like paint color for the reason that it has a cozy feel to it. Cozy may not be the first word that comes to mind when thinking about spa bathrooms however when you are feeling relaxed and rested nine times out of ten you are cozy as well. If a beige paint color like SW Kilim Beige is a little too warm for you, try a greige paint color such as Balboa Mist by Benjamin Moore. Greiges are a mix between gray and beige.
The Best Beige Spa Like Paint Colors for Bathrooms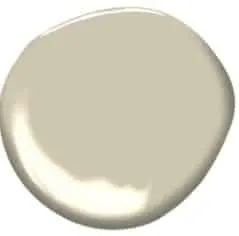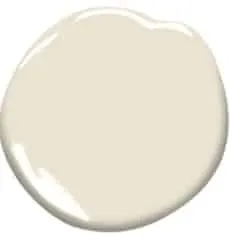 ---
White
White paint in a bathroom can sometimes feel a bit cold and stark. However, when you want to introduce spa elements into your bathroom, white can be the perfect paint color. It allows you to use other soothing colors in the accessories of the room.
The Best White Spa Like Paint Colors for Bathrooms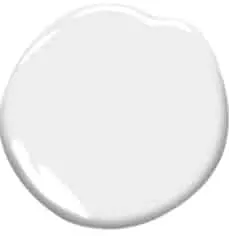 Each and every one of these colors are great bathroom paint colors. Whether you go with blue, green, or white, the softer tones will surely promote calmness and relaxation, both key factors when you are deciding on the perfect spa-like paint colors for your bathroom.
If you are looking for more of a natural neutral white paint color you cannot go wrong with BM Soft Chamois, SW Natural Choice, or BM Ballet White. Both are beautiful off-whites with a bit more depth to them.
I'd be mad at myself if I didn't mention my 2 absolute favorite off-white paint colors –SW Alabaster and BM White Dove.
READ MORE: THE BEST WHITE PAINT COLOR?
---
Looking for an easier way to swatch paint colors? Try Samplize Peel & Stick paint samples. These peel & stick paint samples let you test a paint color in all different areas of a room. You know how I feel about testing paint colors in all lighting situations. And the best part about Samplize? They are mess-free! Check them out for yourself, you won't be disappointed.
Are you planning on tackling a painting project on your own? Use these tips to help you paint your room like a pro.
Do you want to paint like a pro?
Get the painting tools the pros use.
Drop cloths are a must for any painting project. Paint is messy! Save yourself the hassle of unnecessary cleanup by using drop cloths. You'll be happy you did.
A high-quality paint brush will go a long way. The same goes for paint rollers. You want to use tools that will work with you, making your painting job more manageable.
Are you looking for more color inspiration?