Welcome to West Magnolia Charm, my name is Cate! I live in Northern, New Jersey with my husband Justin and our 2 precious yet sometimes sassy pups, Otis and Watson. I work alongside Justin running Wow 1 Day Painting, one of Bergen County's top-rated painting companies as well as Griffing Kitchens & Designs which is our house flipping company.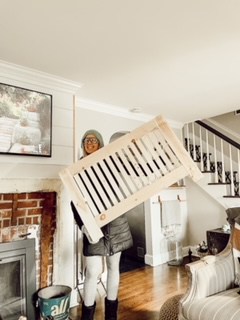 In my spare time, I love renovating and tackling house projects. We renovated our first home completely from top to bottom, and I loved every minute of it (I don't know if I can say the same for my husband though!) Our current home is still a work in progress and I'm looking forward to sharing my future projects along the way.
I am also a lover of all things old and vintage. If it's on the side of the road it's most likely coming home with me. Whether I slap some chalk paint on it or sand it down and refinish it, I'll bring it back to life. I love finding the potential in furniture and decor items that appear to have no value and transforming them into pieces that will be loved again.
Beautiful things do not always have to cost a lot!
I created this blog to share my favorite things including home decor, furniture restoration, and painting, as well as fun DIY projects. I also want to share helpful tips and tricks involving painting and paint colors.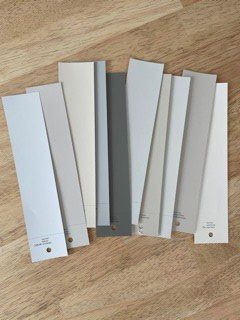 Thank you so much for stopping by! I hope you'll come back soon!
Want to connect? You can find me on Pinterest, Facebook, Instagram, and Twitter. I love posting updates and sneak peeks of what I'm currently working on!