I may earn money or products from the companies mentioned in this post. Please click my Disclosure Policy to learn more
I'm always looking at home exterior paint color combinations, especially since my home was recently painted. I guess I still have it on the brain. I just love seeing all the color combinations, traditional and out of the box. The color of your home is basically the first impression your home gives. To make sure you to put your best foot forward you should have all the colors of your home working well together. I made a short list of my favorite exterior paint color combinations. Check them out below for some inspiration.
Gray + Black + Red

This is one of my favorite color combinations. There is something so timeless about these colors that work perfectly together. And come on, that red door is the absolute perfect finishing touch to this home.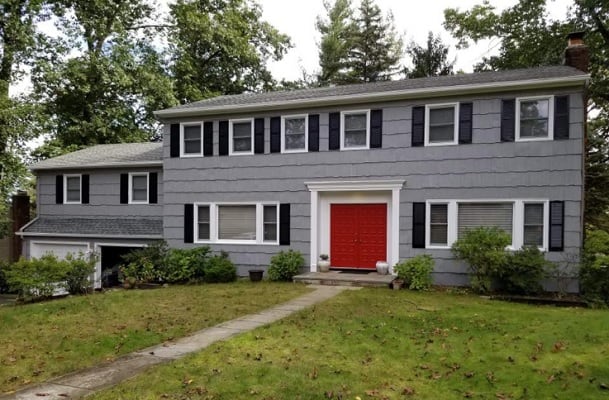 White + Black

Fresh and classic. There is no way you can go wrong with this color combination. The white and the black has serious modern farmhouse vibes going on.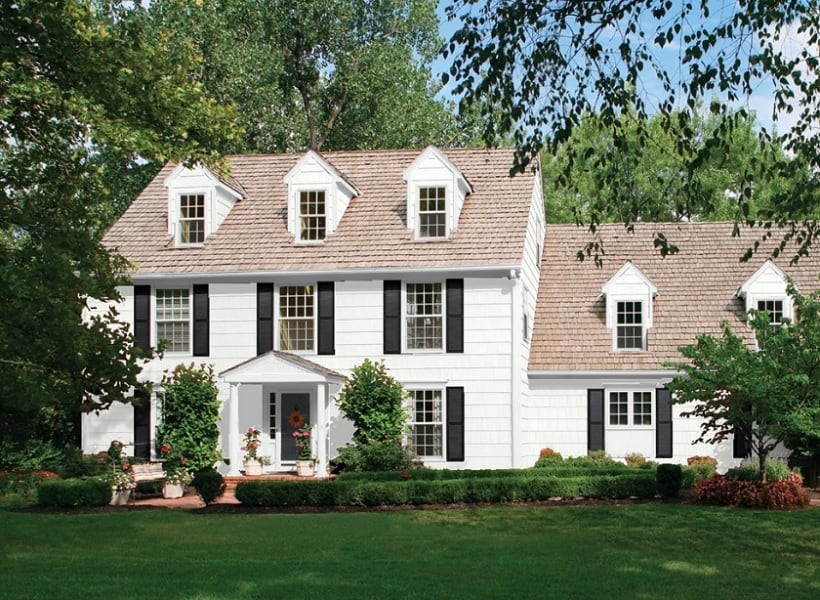 Blue + White + Yellow

This shade of blue has been popping up on many houses recently. It's the perfect shade, not too blue, yet not exactly navy, it's right smack in the middle somewhere. Paired with the simple white trim it's a true stand out color. Adding a fun pop of yellow on the door provides character to make this house stand out from the others.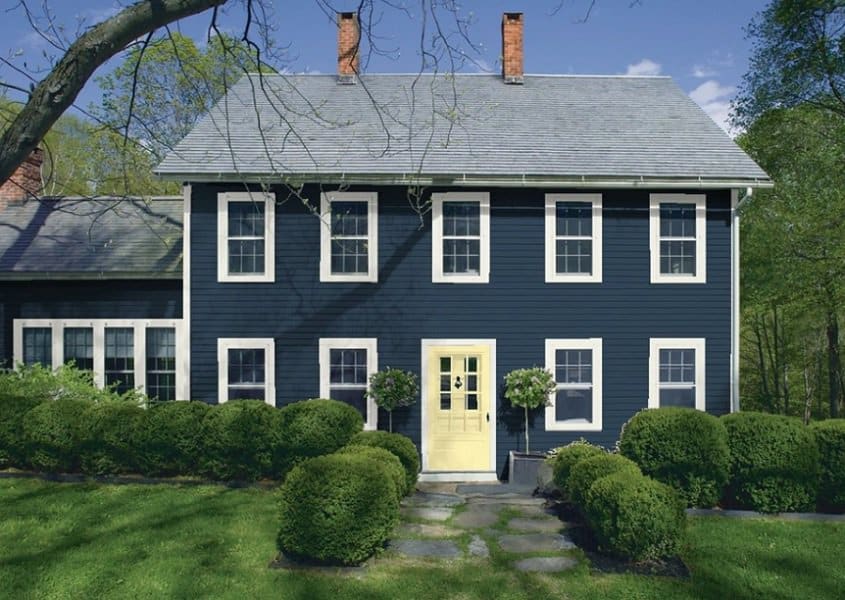 Off White + Tan + Teal

This color combination feels traditional, yet still has a charming appeal to it. The teal door works wonders with this neutral tone on tone home.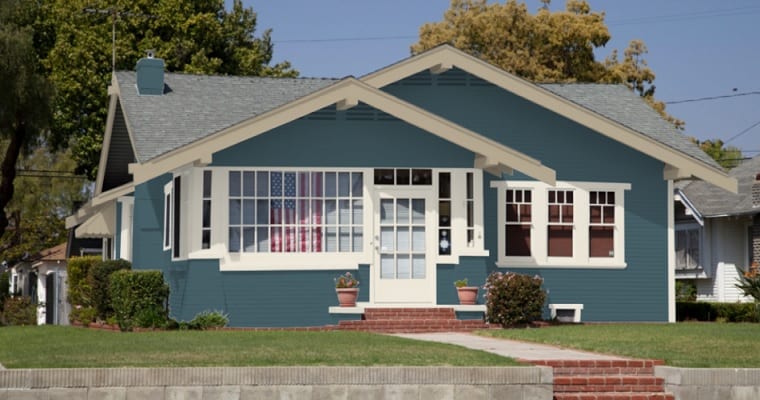 Green + Yellow + White

This light green pairs beautifully with the unconventional yellow windows. Having all the trim a pure white ties the home together giving it a stunningly cohesive look.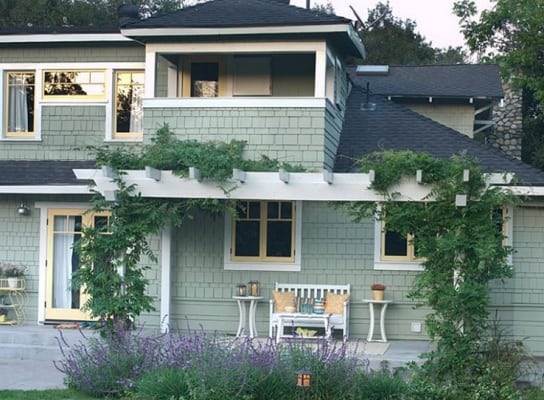 Blue + Pale Yellow + Orange

This is a fun color combination. The blue-green is set off by the very pale yellow trim. The orange door is what pulls this combination all together. These colors aren't over the top by any means but, they aren't too ordinary either. This is color done right.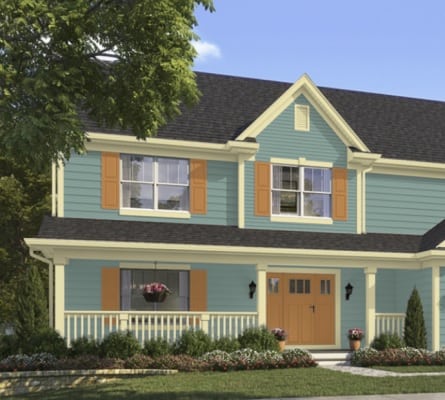 For color inspiration check these posts: