I may earn money or products from the companies mentioned in this post. Please click my Disclosure Policy to learn more
Blush paint colors are popping up more and more now. They are simple and feminine yet they also are bold and powerful. Blush paint colors have much more depth to them than your average pink paint color.
Hello my dears, and welcome back!
I hope you are excited to explore a ton of gorgeously stunning paint colors with me today. If not, I'm excited for both of us. I always am!
The paint colors we are talking about today are all such fabulous colors. And no they are not grays!
I know, I know, I'm just as shocked as you. But there are many colors other than gray out there!
Ok enough of my babbling, let me introduce you to the wonderful world of…….
BLUSH PAINT COLORS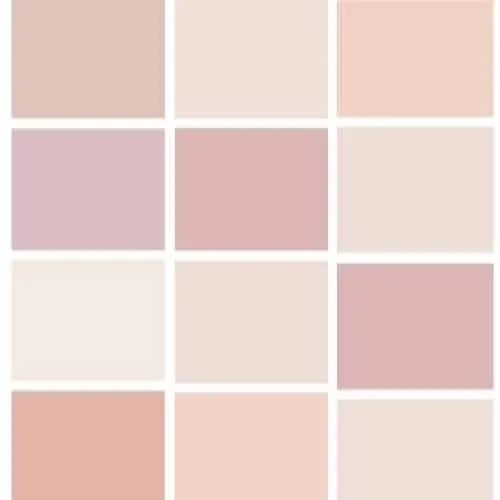 Absolutely glorious, aren't they? I mean blush pink paint colors are so soft and sophisticated. They are also an unexpected alternative to ordinary neutrals.
Blush colors are some of my favorite paint colors lately. Maybe it's because they remind me of a cold glass of rose or maybe it's because they are just gorgeous. Who knows?
So let's get into the whos, whats, and whys.
WHAT IS A BLUSH PAINT COLOR?
A blush paint color is more or less a pink color. Now It's not quite a traditional bubble gum or baby pink. Blush pink paint colors are a bit on the softer subtle side. They are the complete opposite of a vivid, super vibrant pink-like fuchsia. You can think of blush pinks as pale and airy. Because of their beautiful softened tone, they act almost like a neutral. Which in turn, allows them to play well with many other colors.
Another thing to mention about blush paint colors is that they can come in different hues. Meaning they don't always have to have a pink hue. Some may have a peach hue or even a mauve hue. I think the main thing to know about blush is that it is a soft, muted color.
WHERE CAN YOU USE BLUSH PAINT COLORS?
Ahh, use these magnificent paint colors any and everywhere. Really, though, blush paint colors are perfect for everything from all-over wall color to a chic pop of color on your interior doors.
A picture says it all. Kim of @ahomeonford on Instagram 100% nailed it. I mean, how gorgeous is that pop of blush pink on the door? It's perfect. And the way the blush paint color complements the light wood, it's just gorgeous.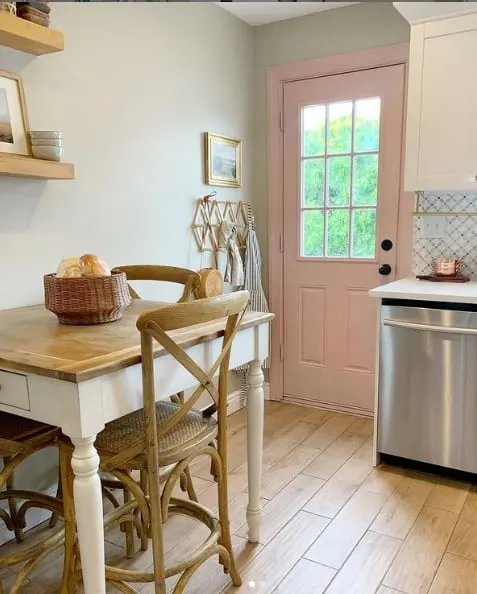 Another absolutely fabulous place to use a blush paint color is on a feature wall. For example, a wall that has board and batten or shiplap on it.
Another thing I'd like to add is that blush shades are fairly easy to coordinate with, making them a viable option for just about anywhere.
Of course, they will work well with neutral shades, but I find certain shades to look absolutely stunning with some green paint colors, especially SW Sea Salt.
To sum it up, you can use a blush paint color just about anywhere.
WHAT ARE SOME OF THE MOST POPULAR BLUSH PAINT COLORS?
Now that we know what blush paint colors are and where we could and should use them, let me take you through the list of some of the best blush paint colors from Sherwin Williams and Benjamin Moore. Let me tell you, these colors do not disappoint!
BENJAMIN MOORE ROSE SILK 2104-60
LRV 59.09
Benjamin Moore Rose Silk is a gorgeous example of a blush paint color. This pink is so soft and luxurious looking. It is a member of the red hue family. It's not a super light paint color. It's more mid-range. If you picture a light pink rose, Rose Silk is exactly that.
---
SHERWIN WILLIAMS PINK SHADOW SW 0070
LRV:58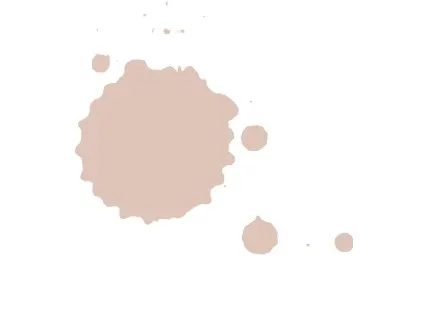 Sherwin Williams Pink Shadow is everything a blush color should be. It is a member of the red hue family, but it's on the cusp of the yellow-red hue family. The LRV is 58, which is mid-range on the scale. So you can expect it to reflect some light. Pink Shadow is a lovely, warm pink blush color that will not disappoint.
---
BENJAMIN MOORE GOBI DESERT 2110-50
LRV 57.05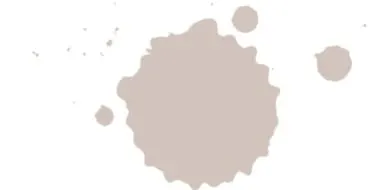 Gobi Desert by Benjamin Moore is a unique blush paint color. It's in the neighborhood of the red/ yellow-red hue family. It does, however, lean closer to red. Gobi Desert is one of the darker colors of the bunch. Not super dark by any means but it is in comparison to some of the others.
---
SHERWIN WILLIAMS INTIMATE WHITE SW 6322
LRV 77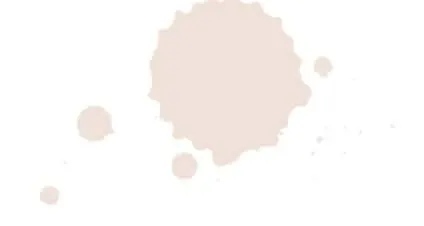 Intimate White by Sherwin Williams is one of the lighter blush paint colors on this list. It has an LRV of 77 and lives in the yellow-red or orange hue family. Intimate White has a slight peach tone to it. It's not a true peach but if you were to put it next to a true pink, it would be apparent. I think this is one of the best peachy blush pink options.
---
SHERWIN WILLIAMS FADING ROSE SW 6296
LRV 55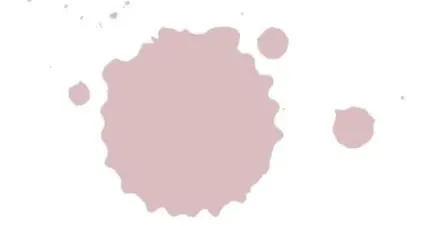 Another absolutely beautiful dusty pink blush color is Sherwin Williams Fading Rose. This beauty is in the red-purple hue family and has an LRV of 55. It's a bit more saturated than some of the other blush paint colors. Fading Rose is one of the cool-toned blush paint colors on the list. It's a fantastically beautiful color.
BENJAMIN MOORE BALLERINA PINK 2082-70
LRV 79.87 – not recommended for exterior use.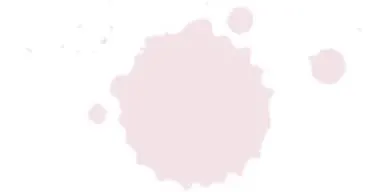 Ballerina Pink by Benjamin Moore is one of the lightest pink blush paint colors on this list. It is also one of the more cool-toned pinks. Ballerina Pink is a part of the red-purple hue family. Ballerina Pink is probably closest to a "pink " pink. However, it is still a beautiful, cool-toned pink.
---
SHERWIN WILLIAMS APPLEBLOSSOM SW 0076
LRV 51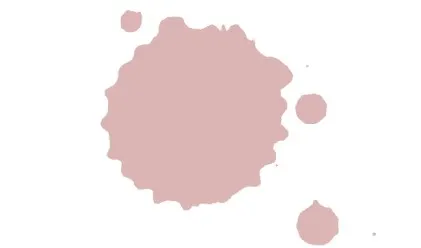 Another fabulous blush that made it to this list is Sherwin Williams Appleblossom. It has an LRV of 51, only a hair from the dead center of the scale. Also, it is in the red hue family. Appleblossom won't reflect a ton of light, but its soft warmth will provide any space with a comfortable, cozy atmosphere.
---
SHERWIN WILLIAMS INNOCENCE SW 6302
LRV 68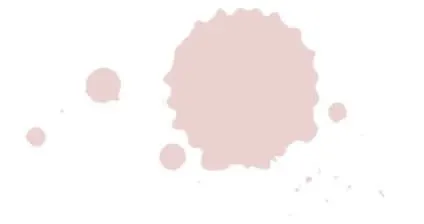 Sherwin Williams Innocence is a gorgeous pink blush option. It is in the red hue family. With an LRV of 68, it reflects a sufficient amount of light. Innocence is a warm paint color that has a romantic and comforting feel to it.
---
BENJAMIN MOORE PALE CHERRY BLOSSOM 2101-60
LRV 62.43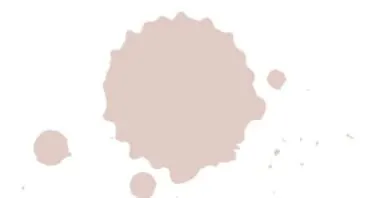 Benjamin Moore's Pale Cherry Blossom is precisely what you would envision it to be: true pale pink cherry blossom. This beauty sits in between the red and red-yellow hue family, with it leaning closer towards the red side. The warm blush paint color is not the lightest one in the group, but definitely not the darkest either. Pale Cherry Blossom is a fantastic mid-range blush option.
---
SHERWIN WILLIAMS PALE PINK SW 9696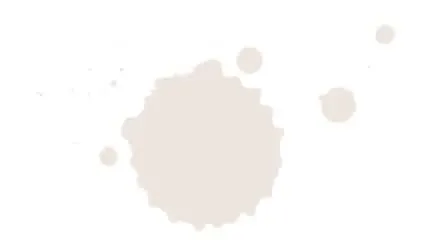 LRV 80 – Emerald Designer Edition Paint Colors
Sherwin Williams Pale Pink is a part of the Emerald Designer Paint Colors, which is the newest Sherwin Williams collection. Pale Pink is one of the lightest blush shades in the group. It is in the yellow-red hue family. It also has a high LRV of 80, meaning it will do a good amount of light reflecting. Pale Pink has such a beautifully subtle softness to it. But take note that this color is not recommended for exterior use.
---
Quick intermission to talk to you about something I'm very passionate about….. SAMPLING PAINT COLORS
Quickly, let's talk about testing paint colors.
Instead of physically going to your nearest paint store to grab your samples, you need to try Samplize Peel & Stick paint samples.
Why should you try Samplize?
Super affordable
Mess-free
Non-damaging
Made with real manufacturer paint
Displays color just like a wall
Environmental friendly
Reusable
These peel & stick paint samples are super affordable and allow you to test a paint color in all different areas of a room without the mess of a traditional paint sample!
You know how I feel about testing paint colors, it's a must!
Don't create more work for yourself. Order Samplize now and have them shipped directly to you. No-fuss, no mess! Check them out for yourself, you won't be disappointed.
---
BENJAMIN MOORE FIRST LIGHT 2120-70
LRV 77.46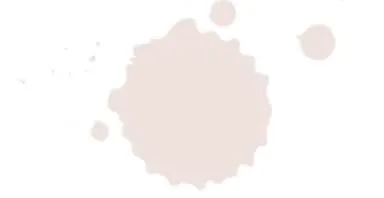 Benjamin Moore First Light is a prime example of a blushed pink. It's a soft, muted pink color that has a very romantic and whimsical vibe to it. Also, First Light is Benjamin Moore's 2020 Color of the Year. It is in the middle of the red and red-yellow hue family and is a fairly light color.
---
BENJAMIN MOORE SUGARCANE 1185
LRV 74.15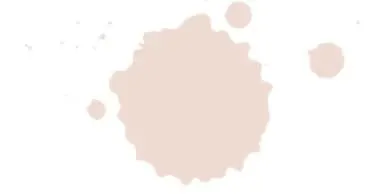 Sugarcane by Benjamin Moore is such a pretty paint color. I mean, all of these colors listed are but there is something about Sugarcane that I love. It is in between the red and red-yellow hue family. However, it leans closer to the yellow-red side, which is why it looks a bit more peachy of a blush. It's a light color, and it has an LRV of 74.14, so it will reflect a decent amount of light. Sugarcane is high on my list.
---
SHERWIN WILLIAMS FAINT CORAL SW 6329
LRV 75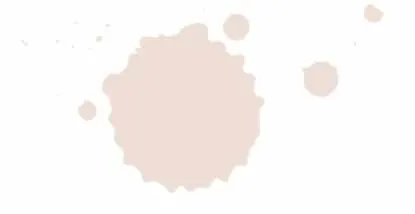 Sherwin Williams Faint Coral is a stunner. This is a gorgeous blush that truly looks like the color your cheeks would turn. Faint Coral is in the neighborhood of the yellow-red hue family. This is one of the more cool-toned blush paint colors but I think that's what makes it so special. I see Faint Coral as a pinky, coral blush color. It's a true beauty.
---
SHERWIN WILLIAMS MELLOW CORAL SW 6324
LRV 52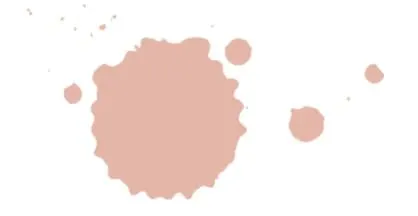 Mellow Coral by Sherwin Williams is such a fantastic paint color. I may be biased because I absolutely love coral shades. However, this may be the best paint color on the list. This is less of a pinky blush and more of a coral, peachy blush. No matter, though, because it is still a knockout. Mellow Coral is in the yellow-red/red hue family. You can see how the orange-ish hue family gives it a coral appearance. It is also one of the darker, more saturated paint colors on this list.
---
SHERWIN WILLIAMS BLUSHING SW 6617
LRV 68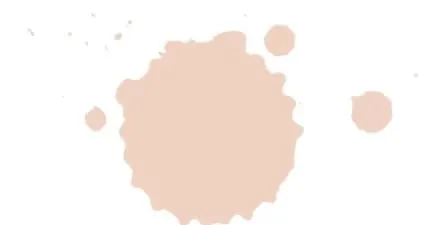 Of course, Blushing by Sherwin Williams made the list. I mean, its name says it all. So, Blushing is mid-range in lightness and sits within the red /yellow-red (orange-ish) hue family. It definitely is more of a peachy blush color, yet it's still soft and simply chic.
---
WAIT! Before you start painting make sure you have the best painting tools to make your job easier. It will take hours off your painting time!
---
BENJAMIN MOORE PINK CLOUD 887
LRV 81.97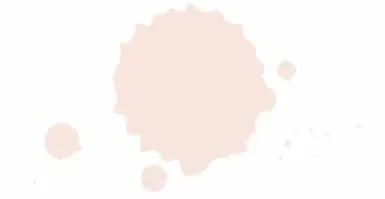 Benjamin Moore Pink Cloud has everything a gorgeous blush pink paint color should have. It's soft, whimsical, and so chic. Pink Cloud is in the neighborhood of the red / red-yellow hue family. It's quite a light color as well, so it really provides a light wash of blush color wherever you are using it.
---
BENJAMIN MOORE HEATHER PINK 2091-60
LRV 58.12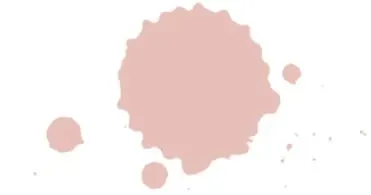 Heather Pink by Benjamin Moore is another one of my favorite blush tones. This is in the range of a dusty pink. It is a bit more saturated but still has a soft and subtle appearance. Heather Pink lives within the red hue family. I'd say it's mid-toned in lightness. It has an LRV of 58.12, which is decent in regard to light reflection. Overall, Heather Pink is a great mid-toned blush option.
SAMPLE COLOR PALETTE
Sometimes figuring out coordinating paint colors can really throw people for a loop. Luckily, blush paint colors are easy to work with because they play so well with so many different colors, including blues, grays, and blacks.
Also, these pink blush-tone paint colors look loverly with dark wood trim, floors, and cabinets.
READ MORE: THE BEST BLACK PAINT COLOR FROM SHERWIN WILLIAMS
To give you some inspiration, I created a few color palettes for blush paint colors.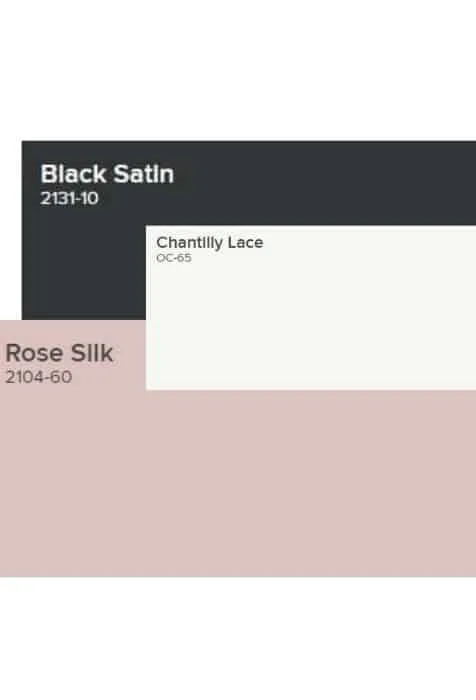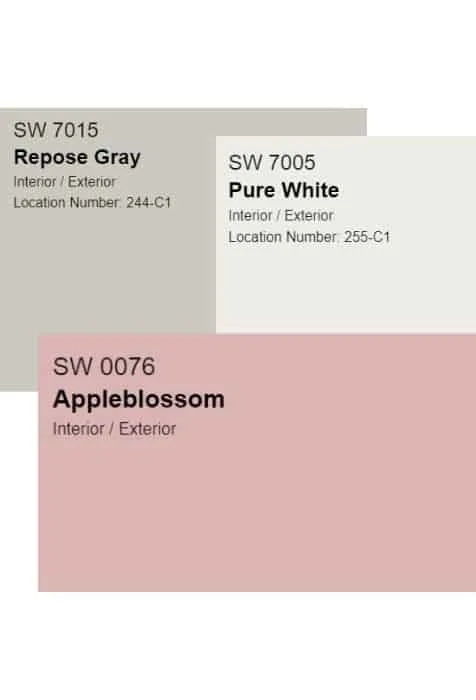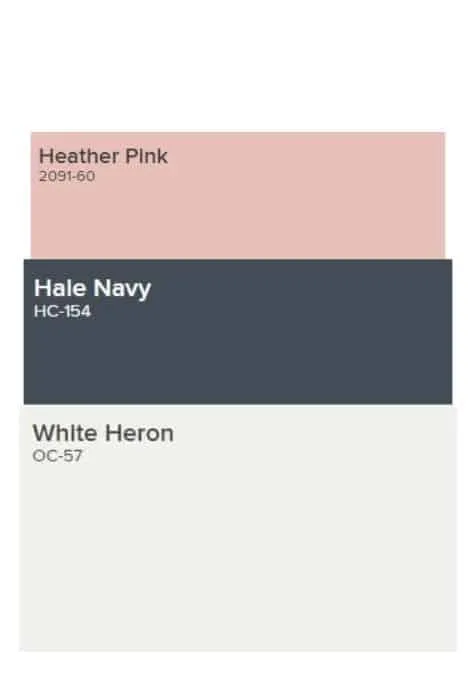 These colors are also great to pair with blush colors:
RECAP
As I like to do, I want to give a quick recap of the colors we discussed. (just to refresh your memory)
THE BEST SHERWIN WILLIAMS BLUSH PAINT COLORS
PINK SHADOW SW 0070
INTIMATE WHITE SW 6322
FADING ROSE SW6296
APPLEBLOSSOM SW 0076
INNOCENCE SW 6302
PALE PINK SW 9696
FAINT CORAL SW 6329
MELLOW CORAL SW 6324
BLUSHING SW 6617
THE BEST BENJAMIN MOORE BLUSH PAINT COLORS
ROSE SILK 2104-60
GOBI DESERT 2110-50
BALLERINA PINK 2082-70
PALE CHERRY BLOSSOM 2101-60
FIRST LIGHT 2120-70
SUGARCANE 1185
PINK CLOUD 887
HEATHER PINK 2091-60
FINAL THOUGHTS
In my opinion, blush paint colors are pretty darn fabulous. They certainly are not your typical gray neutral, but that's what makes them so special. They have sophistication and whimsy to them. Plain and simple, they are lovely paint colors.
Are blush paint colors going to be everyone's cup of tea?
Most likely not, but that's ok. However, if you are on the fence about trying a blush paint color, I dare you to take that leap. Or at least try sampling a blush color or 2. I bet you will be surprised by how truly brilliant they are in person.
Overall, blush paint colors are like a breath of fresh air. They are beautifully unique, and if you are looking for a fun color to use in your home, I suggest checking one of these best blush paint colors. I guarantee they will have you blushing.
WAIT!!
Are you planning on tackling a painting project on your own? Use these tips to help you paint your room like a pro.
Do you want to paint like a pro?
Get the painting tools the pros use.
Drop cloths are a must for any painting project. Paint is messy! Save yourself the hassle of unnecessary cleanup by using drop cloths. You'll be happy you did.
A high-quality paint brush will go a long way. The same goes for paint rollers. You want to use tools that will work with you, making your painting job more manageable.
SUBSCRIBE TO MY EMAIL LIST AND GET A FREE COPY OF MY INTERIOR PAINTING CHECKLIST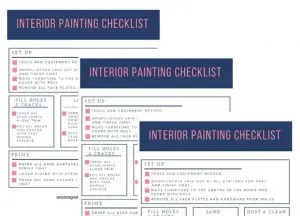 LOOKING FOR MORE PAINT COLORS? CHECK THESE OUT: