I may earn money or products from the companies mentioned in this post. Please click my Disclosure Policy to learn more
Mushroom paint colors are unique yet still very versatile. These paint colors are very earthy and neutral.
We are switching it up a bit for today's article.
I have a few really fantastic paint colors I found that all fall under a particular category.
We all know how trends work. They come in hot, and everyone wants to jump on the train. So when I hear about all the latest paint colors that are trending and hot at the moment, I'm always very cautious when recommending them.
Luckily, the paint color trends that are neutral are much easier for me personally to get behind.
This brings me to the reason for this post today.
Mushroom paint colors.
Now, these may not be the particular trendy paint colors of the moment, BUT they are along the same line as the more neutral earthy, warm colors that are currently gaining popularity.
Before I get into the colors, I want to give a bit of information regarding mushroom paint colors and what they exactly are.
WHAT IS A MUSHROOM PAINT COLOR?
Mushroom paint colors are a mixture of beige/brown and gray. These are colors that lean on the warmer side.
They are similar to greige paint colors but just the opposite. With greige paint colors, gray is the dominant color, and beige is in the background, Whereas with mushroom paint colors, beige/brown is prevalent over gray.
It's kind of a same same but different type of deal.
They can also be similar to taupe paint colors, but they are a bit warmer and have less purple or red in them.
There is such a wide variety of "mushroom paint colors." They often overlap with greige and taupe colors.
Just picture what an actual mushroom looks like, and that's the general color.
Doing some painting yourself? Make sure you pick up this essential painting tool!
ARE MUSHROOM PAINT COLORS TRENDY OR TIMELESS?
I think mushroom paint colors are both trendy and timeless. Think about it; they are technically neutral paint colors. And I feel like neutral paint colors are timeless when they are done right.
Keep in mind that, like fashion trends, they are not for everyone. The same concept goes along with paint colors and home decor. Not one thing works for everyone.
If you are thinking about trying a mushroom paint color, you have to sample it beforehand. This is the only way to see if the color will work in your home.
Overall, mushroom paint colors may be a trend, but they will stand the test of time, granted they are used mindfully.
10 BEST MUSHROOM PAINT COLORS
WAIT! Before you start painting make sure you have the best painting tools to make your job easier. It will take hours off your painting time!
LOGGIA SW 7506 SHERWIN WILLAIMS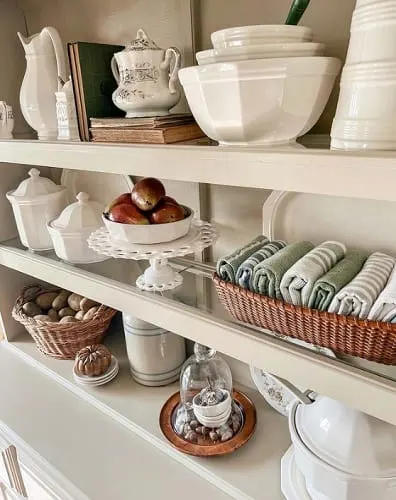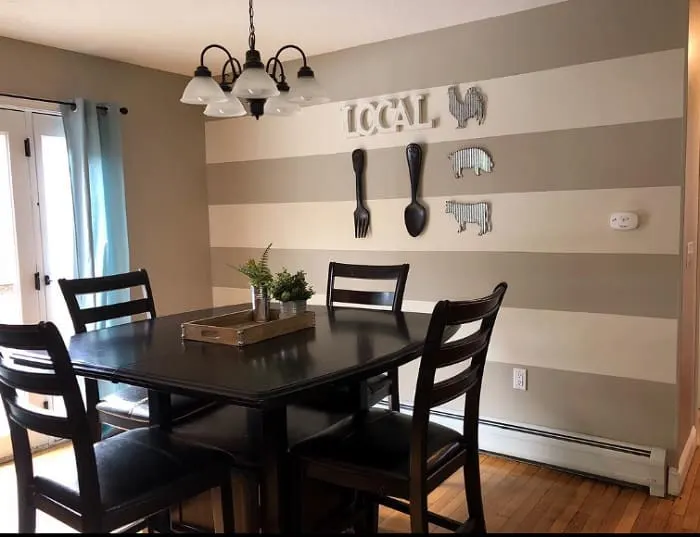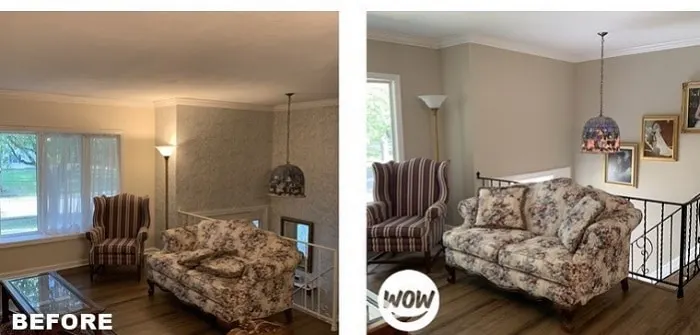 WHERE SHOULD YOU USE MUSHROOM PAINT COLORS?
Do you know what the beautiful thing about paint is? You can use it practically anywhere you want.
Does this mean you should? No, but it's nice to know you can do what you want because there are no set-in-stone rules with paint colors.
So with these fantastic mushroom colors, I shared, I think they will work beautifully anywhere, walls, furniture, kitchen cabinets, exterior, etc.
I find these shades particularly lovely when used on kitchen cabinets and the exterior of the home. I find that they have a good amount of depth to them that makes them stand out and really steal the show.
They also really shine when they are paired with a white trim like BM Chantilly Lace.
CONSTANTLY FORGETTING WHAT PAINT COLORS YOU USED IN YOUR HOME? KEEP TRACK OF THEM ALL WITH THIS HANDY PAINT COLOR KEEPER
RECAP – THE 10 BEST MUSHROOM PAINT COLORS
Let me quickly recap the colors I shared today broken down into 2 categories, Sherwin Willimas and Benjamin Moore.
THE BEST SHERWIN-WILLIAMS MUSHROOM PAINT COLORS
THE BEST BENJAMIN MOORE MUSHROOM PAINT COLORS
FINAL THOUGHT- ARE MUSHROOM PAINT COLORS TRENDY OR HERE TO STAY?
In my opinion, mushroom paint colors are here to stay. Yes, they are trendy, but I think if they are used correctly, they will outlive the trendiness.
Whether or not you are into keeping up with trends, I think these are 10 neutral and natural paint colors that are gorgeous and versatile. They are all so useful and really have an elegant yet homey vibe to them.
Now I have to mention not all paint colors work for everyone. You need to test out the paint colors before you dive right in.
What's the best way to test your colors? That is by using actual paint samples like Samplize to test the colors. I'm telling you this is the easiest, most convenient way to see what the color will look like in your home.
If you have read any of my articles, you know that there are so many different factors that affect the way a paint color looks. For example, lighting, decor colors, and fixed elements in your home. All these things matter.
So before you hop on the Mushroom paint color trend or any trend, sample those paint colors to make sure they work for your home.
Overall, I'm a massive fan of these types of colors, are I can't see them going away anytime soon.
RECENT ARTICLES: