I may earn money or products from the companies mentioned in this post. Please click my Disclosure Policy to learn more
DIY Napkin pillow covers are a very cost-effective and creative way to create a custom pillow.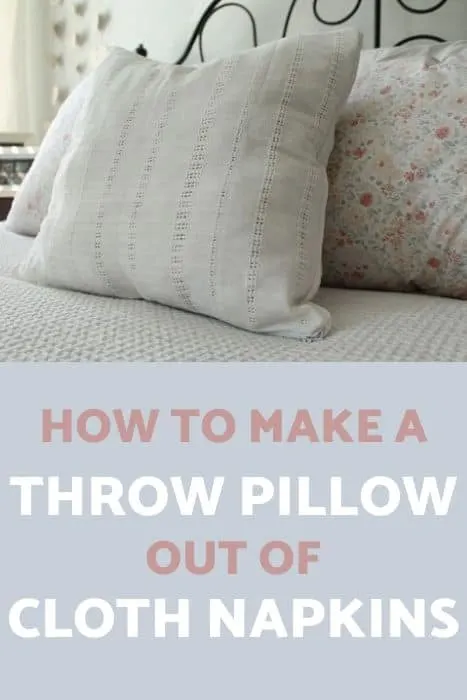 Before I get into my throw pillow love affair, I want to thank the lovely ladies I worked with on this month's clearance challenge. I'm always so happy to be included in these challenges. Check out how I did with a previous Clearance Challenge
This month's challenge was to find a clearance item or items under $15 and use it somehow in our home decor. Everyone will be linked at the end of this post so you can see what they came up with.
Now back to my throw pillow obsession.
I'm sure this isn't the first time I've fondly spoken of the love I have for throw pillows and it certainly won't be the last. The love is real my friends.
Every store I walk into, whether it's TJ Maxx, Kirkland's, or Target, I'm always making a pit stop at the decorative pillow section. I'll browse the aisles admiring all the beautiful throw pillows, wishing I could take them all home with me. Then, I'll walk away, empty-handed with a tear in my eye because of the prices of the pillows. Not wanting to quit my throw pillow obsession cold turkey, I figured it was time to get creative.
Shopping for my clearance item.
While shopping at TJ Maxx for this clearance challenge I stopped by the decorative pillows, of course. But, this time I had a real legit reason to be there. I was looking for a white throw pillow for my guest bedroom. Nothing particularly caught my eye except for a $49.99 pillow #expensivetaste. That being said I left that decorative pillow right where it was and continued on my way.
Feeling defeated for a number of reasons, I somehow found myself wandering down the cloth napkin aisle. I was semi-paying attention to what I was looking at until I saw that glorious red tag clearance sticker. That's when the light bulb went off.
DIY Napkin pillow covers!
How genius! I was going to be able to tackle 2 problems at once. My clearance challenge item and the white throw pillow I was looking for.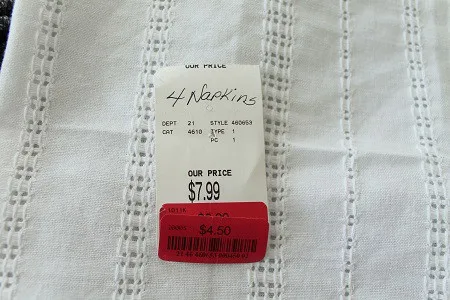 I ended up buying a set of 4 white eyelet napkins. I loved the detail of the napkin and knew it would make the prettiest throw pillow. The best part about this purchase was that the napkins were on clearance for $4.50 marked down from $7.99. So I'll be able to make 2 napkin pillows for such a steal.
How to make a DIY napkin pillow cover
Making a napkin pillow cover isn't terribly difficult, there are a few ways you can go about it.
First, you can go the traditional route, which is sewing the napkin pillow covers.
If you have a sewing machine ( and actually know how to use it, unlike me) then you are golden. You can also sew it by hand, but that may be a bit more time-consuming.
Second, try fabric hemming tape.
This is an excellent no-sew option. Not everyone has access to a sewing machine so this hemming tape might just be your best option.

Third, get your hands on a tube of Unique Stitch
What is Unique Stitch you ask? Well, it's "sewing in a tub". Let me elaborate. Unique Stitch is a handy no-sew adhesive that permanently bonds fabric to fabric. Drys clear and flexible. Fast drying and washable. The perfect solution for your no-sew napkin pillow project.
Finally, use a good old hot glue gun.
Yep, I said it. When you weren't blessed with the sewing gene, you need to get creative. Hot glue is like duct tape, you can use it for anything. That being said you can probably use duct tape on the napkin pillow too. It would definitely give your pillow a custom look.
How I made my DIY Napkin pillow
I took the fabric napkins I purchased at TJ Maxx and gave them to my sister. Why do you ask?
I don't own a sewing machine however, I used to. After a few failed attempts with the machine, I quickly learned it wasn't for me. Plus, I think I may have accidentally broken the sewing machine. I just couldn't get the hang of sewing. Luckily though my very talented sister can sew and of course, was willing to help me out.
She said this DIY pillow was extremely simple to accomplish for a few reasons. She didn't need to cut the fabric at all therefore it was time-saving. Also, there was no measuring involved either, being that the front piece and the back piece was already perfectly matched in size.
The beauty of a napkin pillow cover right?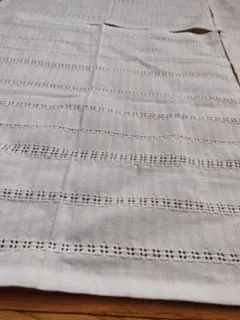 Basically, all that had to be done for this homemade pillow to take shape was to sew the sides altogether. I didn't have a pillow form and my plan was to use stuffing to fill the pillow cover. As a result, my sister added a zipper on one of the sides of the pillow cover to make it easier for me to stuff.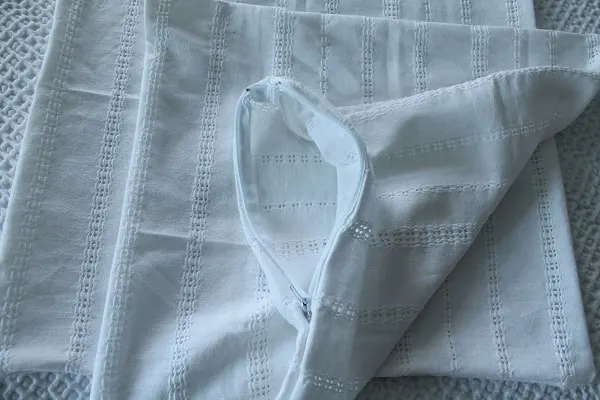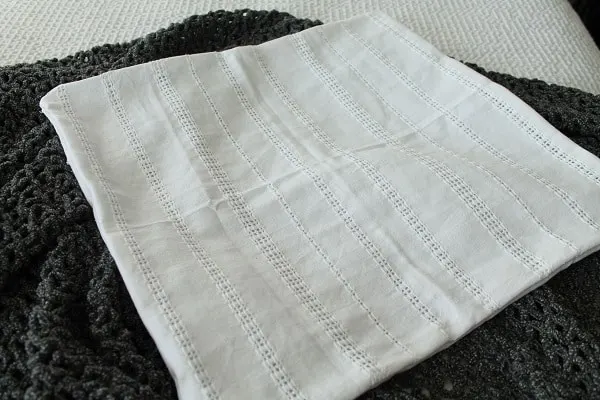 Once the napkins were all sewn together, I had myself a beautiful napkin pillow cover. All that was left was to stuff the pillow. Once stuffed, I placed the homemade napkin pillow in the guest bedroom on the bed and my job was complete.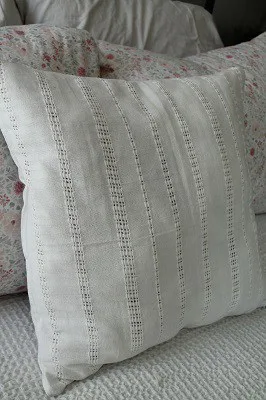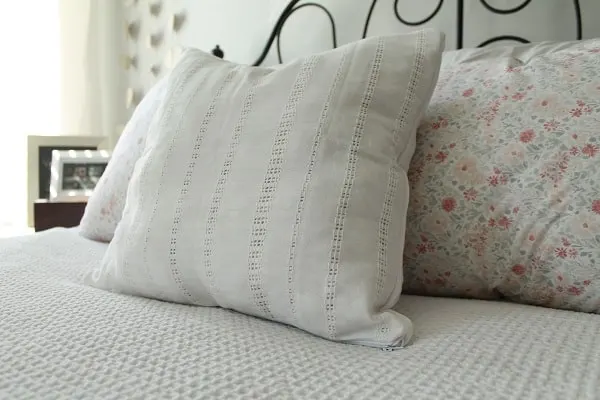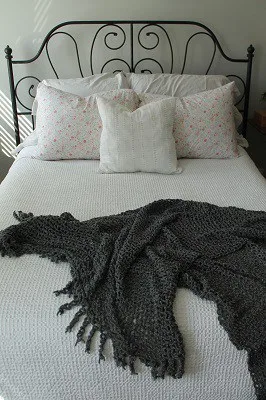 In short, this napkin pillow cover is an extremely easy DIY project. By using one of the multiple options on how to assemble the pillow cover, just about anyone can create their own custom napkin pillow cover.
Make sure you go and check out how the rest of the ladies tackled this clearance challenge
Emily – Le.Cultivateur
Tara – Stilettos and Shiplap
Jodi – The House House
---
Want More DIY Projects?
Get Full Access to my Freebies Library!