I may earn money or products from the companies mentioned in this post. Please click my Disclosure Policy to learn more
I was in my garage the other day searching for a screwdriver when I just stopped and looked around for a moment. I was a little overwhelmed with all of the stuff that accumulated in there. Yes I have a furniture saving obsession so that doesn't particularly count. But I'm talking pieces of scrap wood from previous projects done, old trim , a door, an old window, I can go on. These are all things I want to save because you never know when you will need it or I had use that in a DIY project I want to do. Half the time they just sit there collecting dust and taking up valuable garage space. In that moment I vowed to start some of these DIY projects to free up some space. 
Just wanting to get my feet wet with a small project, I figure a DIY Jewelry Holder would be perfect. I grabbed  2 old raw pieces of plywood that were cut in strips. They were the perfect size for jewelry holder. 
I applied the stain wiped off the excess almost immediately. I love the stain color
Provincial by Minwax
. It's my current favorite! I let the boards dry overnight so it wouldn't be tacky to handle while I finished the project.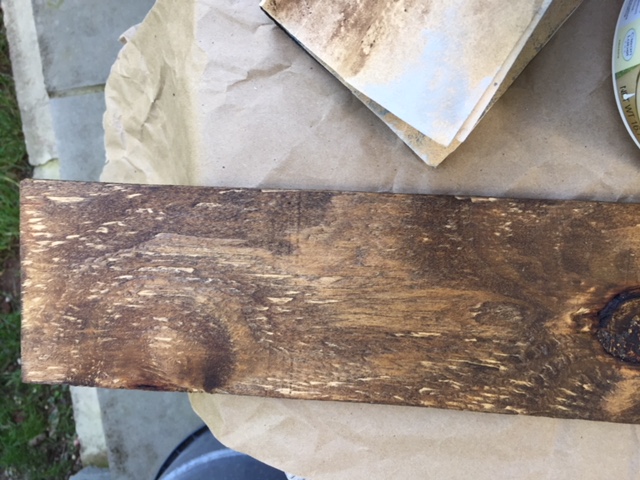 Once the stain was fully dry I went  on to the fun part, making them look like old barn wood. 
I took some white chalk paint, get my  Chalk Paint Recipe   I had left over from another project and I used the dry brush method, which is basically when you barely tap the brush in the paint. You don't want the board to be fully painted just lighty in spots.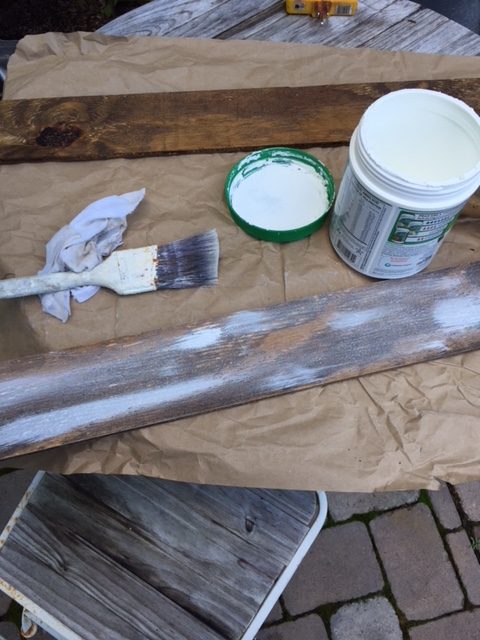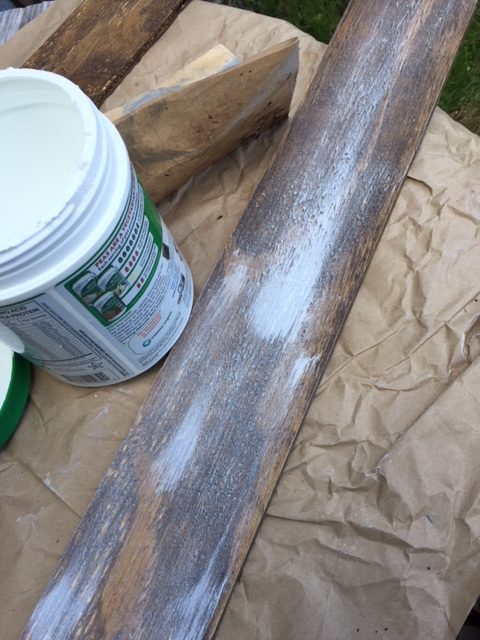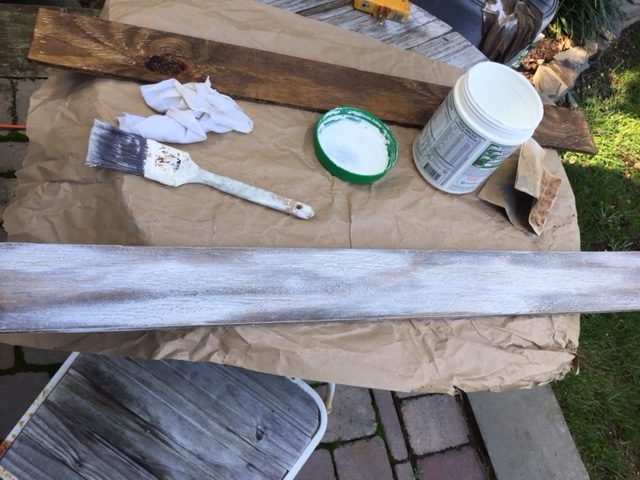 I let the paint dry then came back with my sandpaper. I gave the boards a quick sanding where I thought it needed it. I gave the boards a coat of
polycrylic
and left  them to dry.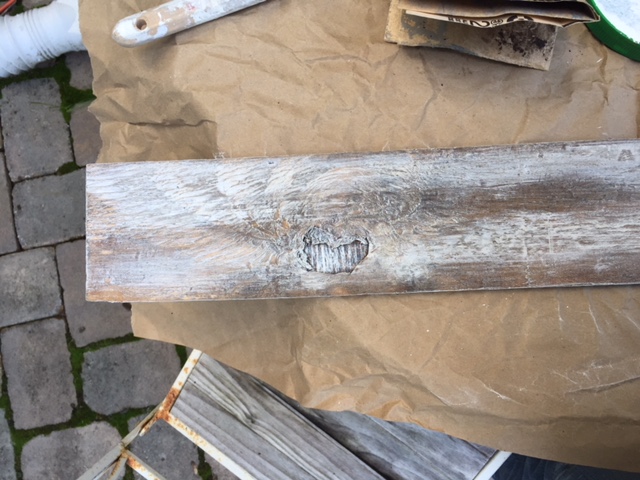 I had some leftover knobs from a previous dresser project that were prefect for the look i was going for. 
I evenly spaced them out and attached them to the boards.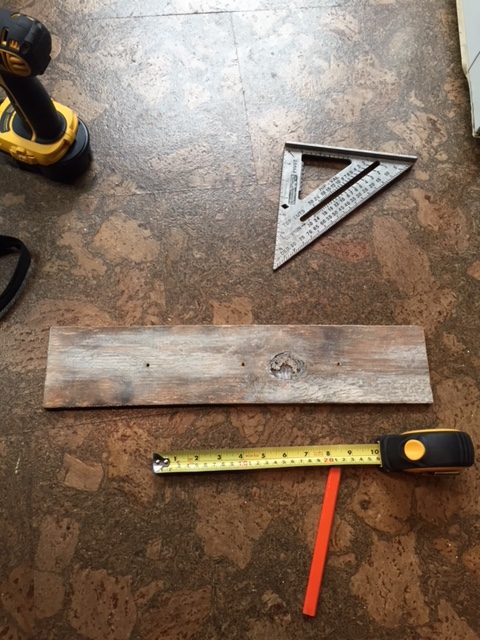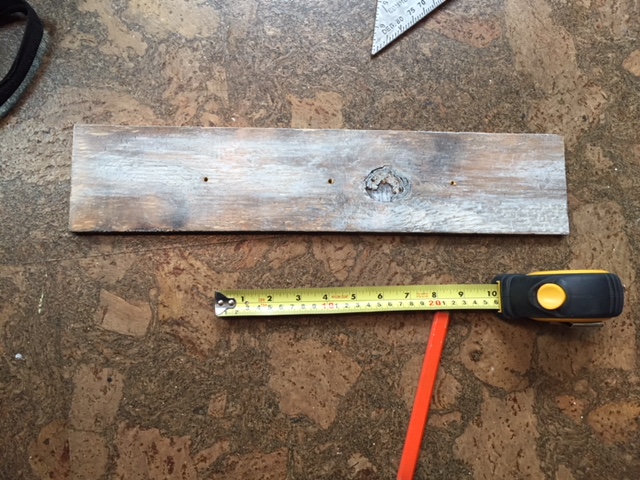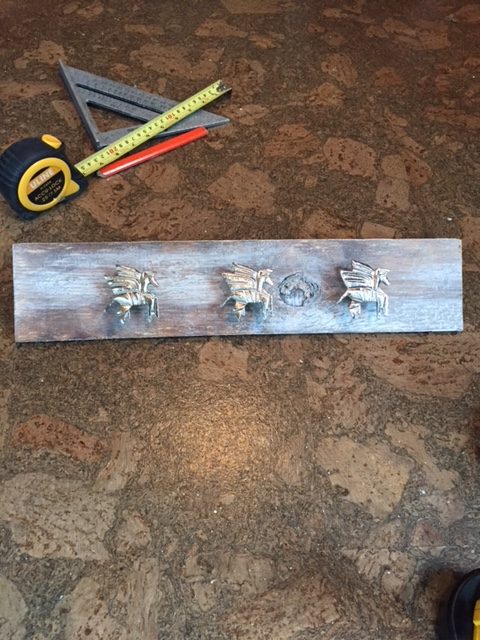 I actually made 2 , this one went to my sister. 
I also added 4 nail heads for some added hanging space.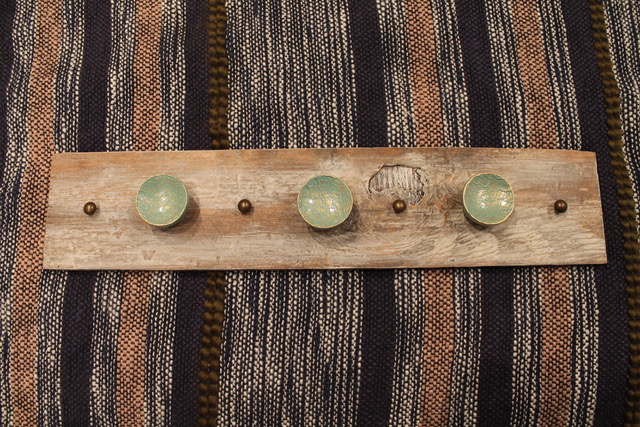 I'm quite happy with the end result. This small project was not hard at all and it was pretty fun to complete.  I think It was the spark I needed to get my other DIY projects under way. To be continued on that.