I may earn money or products from the companies mentioned in this post. Please click my Disclosure Policy to learn more
Farmhouse-style bedding has a certain feel to it. Light, clean, crisp, neutral, and rustic are just a few words that come to mind when I think of the farmhouse style. You can achieve this look in your bedding by using layers, patterns, textures, and pillows. Lots and lots of pillows.
I finally got my master bedroom to where I'm not changing it every other day. Who am I kidding, I cut the changes down to like once a month. Progress people, progress. But the one thing I know I won't be changing anytime soon is my farmhouse bedding. So that being said, I'm going to share with you some tips and great options to create your own farmhouse bedding.
Your Go To Guide to Farmhouse Style Bedding
Sheets
Let's start at the base. Sheets. They are the first step in creating your farmhouse bedding. Now most of the time they won't be seen because 1. they are covered by all the other layers and 2. well you are sleeping. However, that doesn't mean they aren't important.
First and foremost your sheets need to be comfortable. That's the easy part. A higher thread count the better, flannel sheets = the perfect solution to a cold bed in the winter. You get the picture. As for style, go for a neutral or a stripe. A subtle floral pattern is very becoming as well.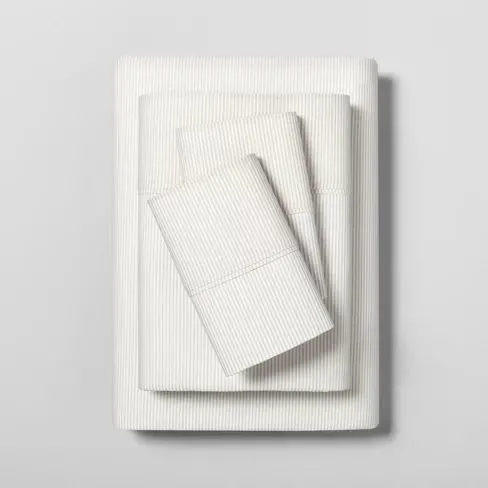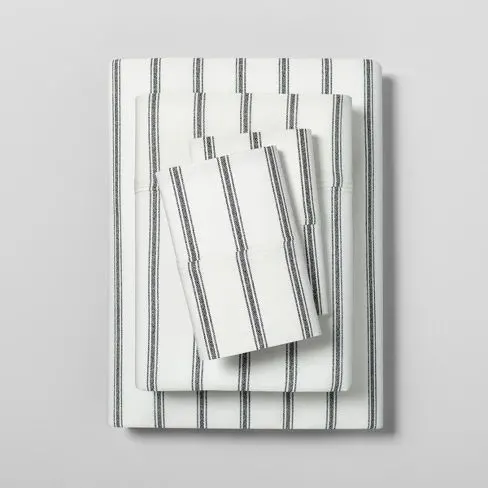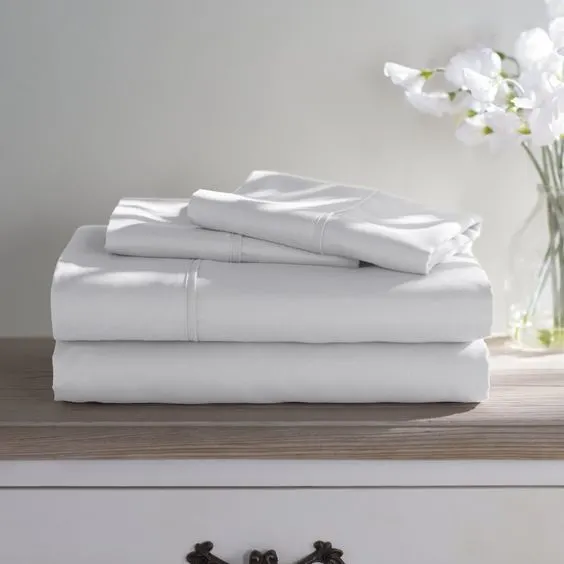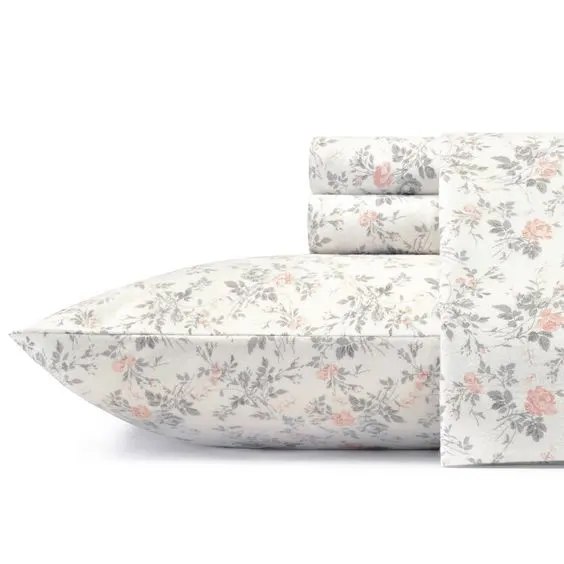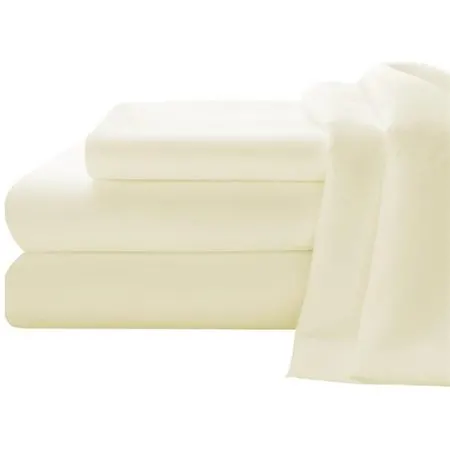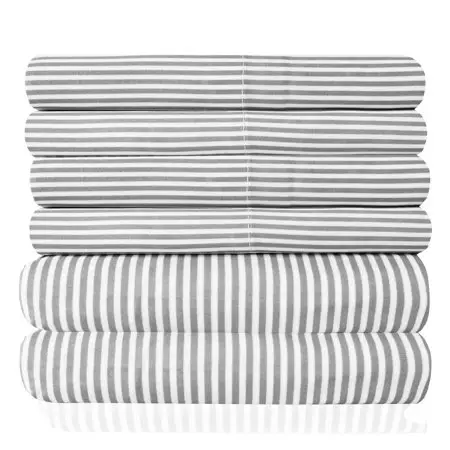 Comforter/ Duvet Cover/ Bedspread
Over my sheets I have a comforter. It's a down alternative and it's the warmest thing ever. I purchased it from Amazon for $25!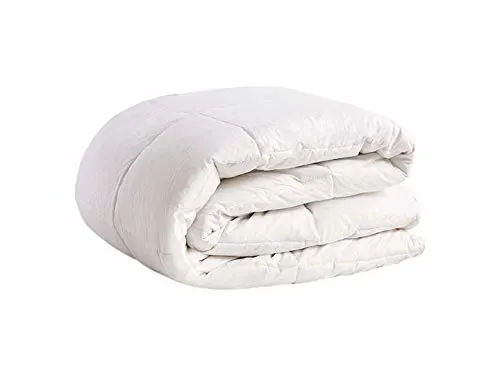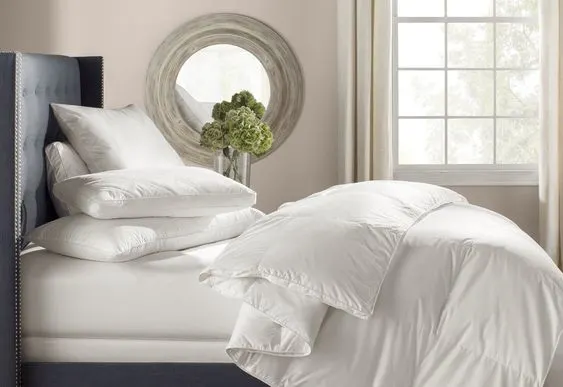 To protect my comforter from the elements (dogs) I have what I call the dog blanket. This acts as a barrier for the occasional dirty paw that will sneak by. It's easily washable (much easier to wash then the comforter) and an added bonus of warm. I have it because I have the ruffle skirt bedspread in gray from Walmart, which I fold down when we sleep.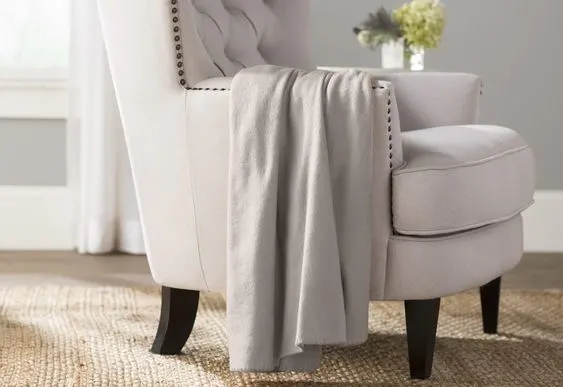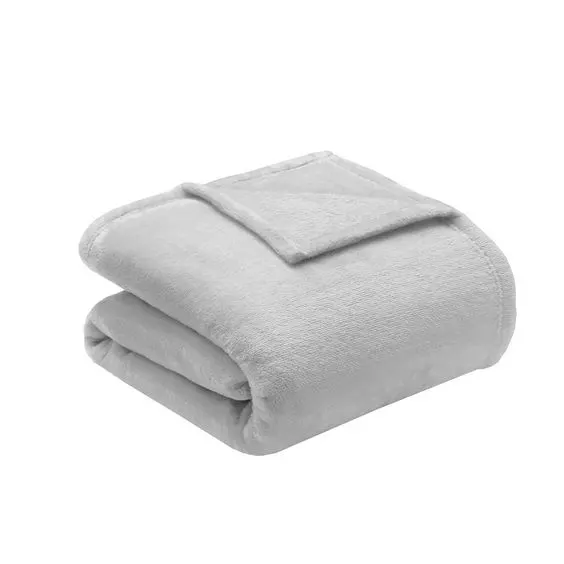 The neutral gray plays well into the farmhouse style while the ruffles add texture to the bed. If you are brave and dogless, a solid white duvet would look gorgeous. If you decides to go with more of a pattern for your duvet use some solids in your pillows or your quilt to give the bed dimension and contrast.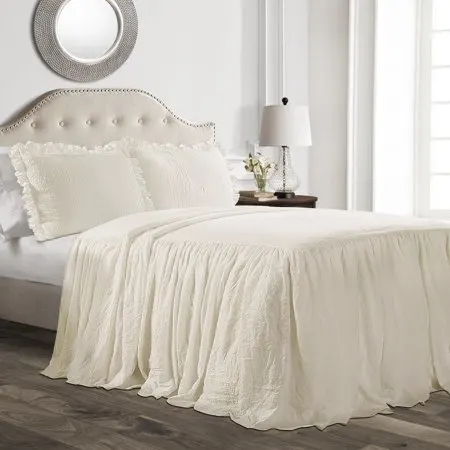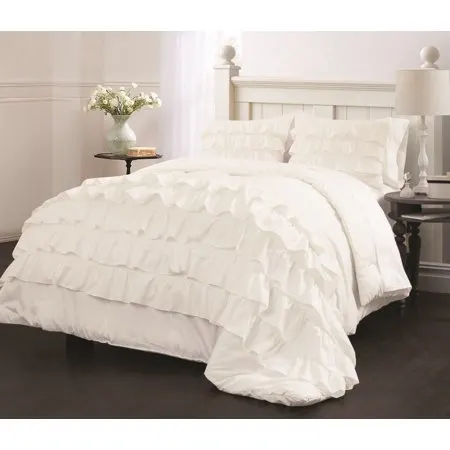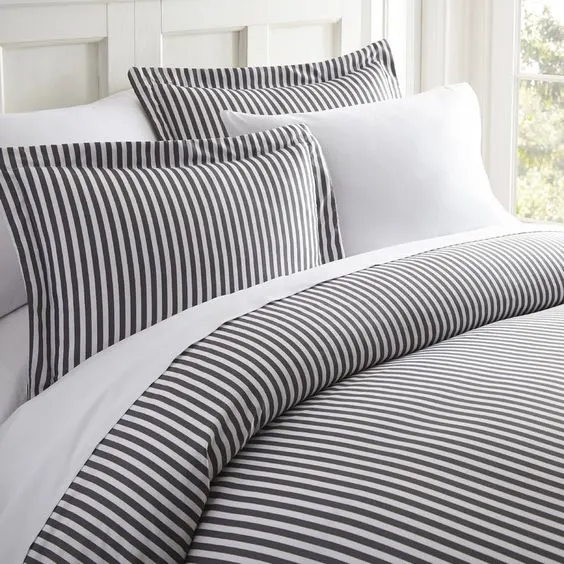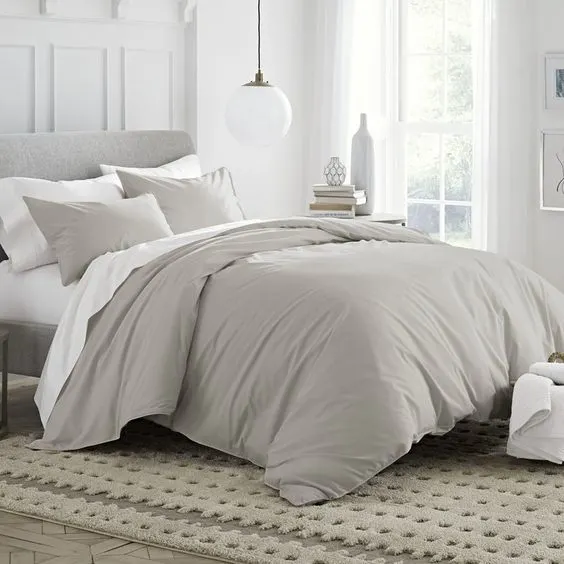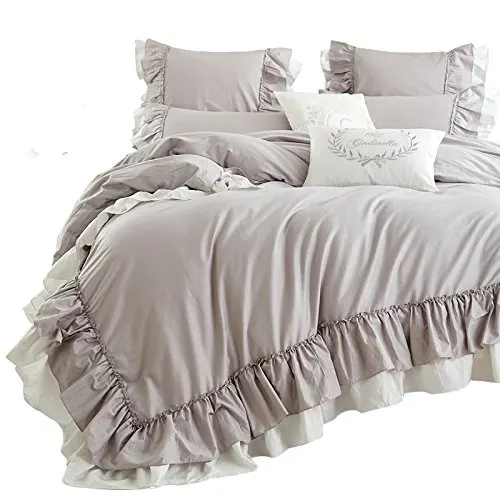 Dreaming Wapiti Duvet Cover

SHOP FARMHOUSE DUVET & BEDSPREADS

Blanket/ Quilt
To finish off the bed I have a smaller blanket folded at the foot. This is to provide another layer of texture and pattern as well as adding a bit of contrast. This is a great way to switch up the look without spending a ton of money on all new bedding. I find myself changing this blanket when the seasons change.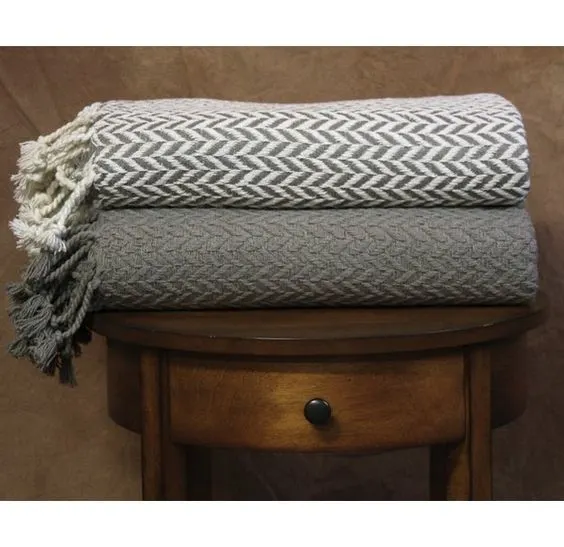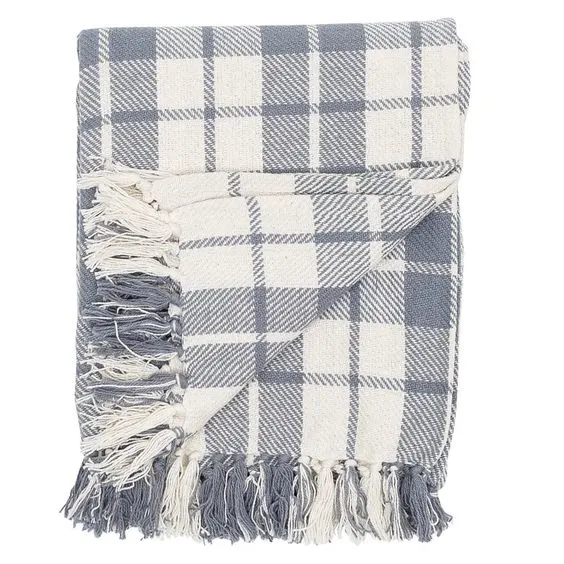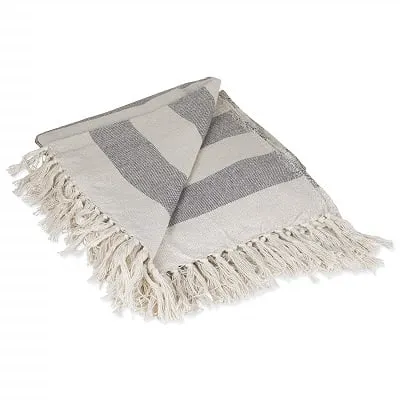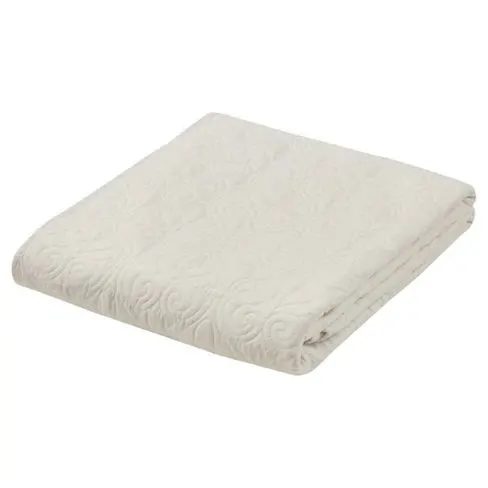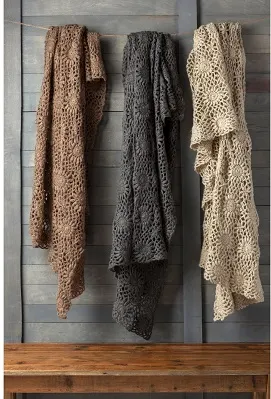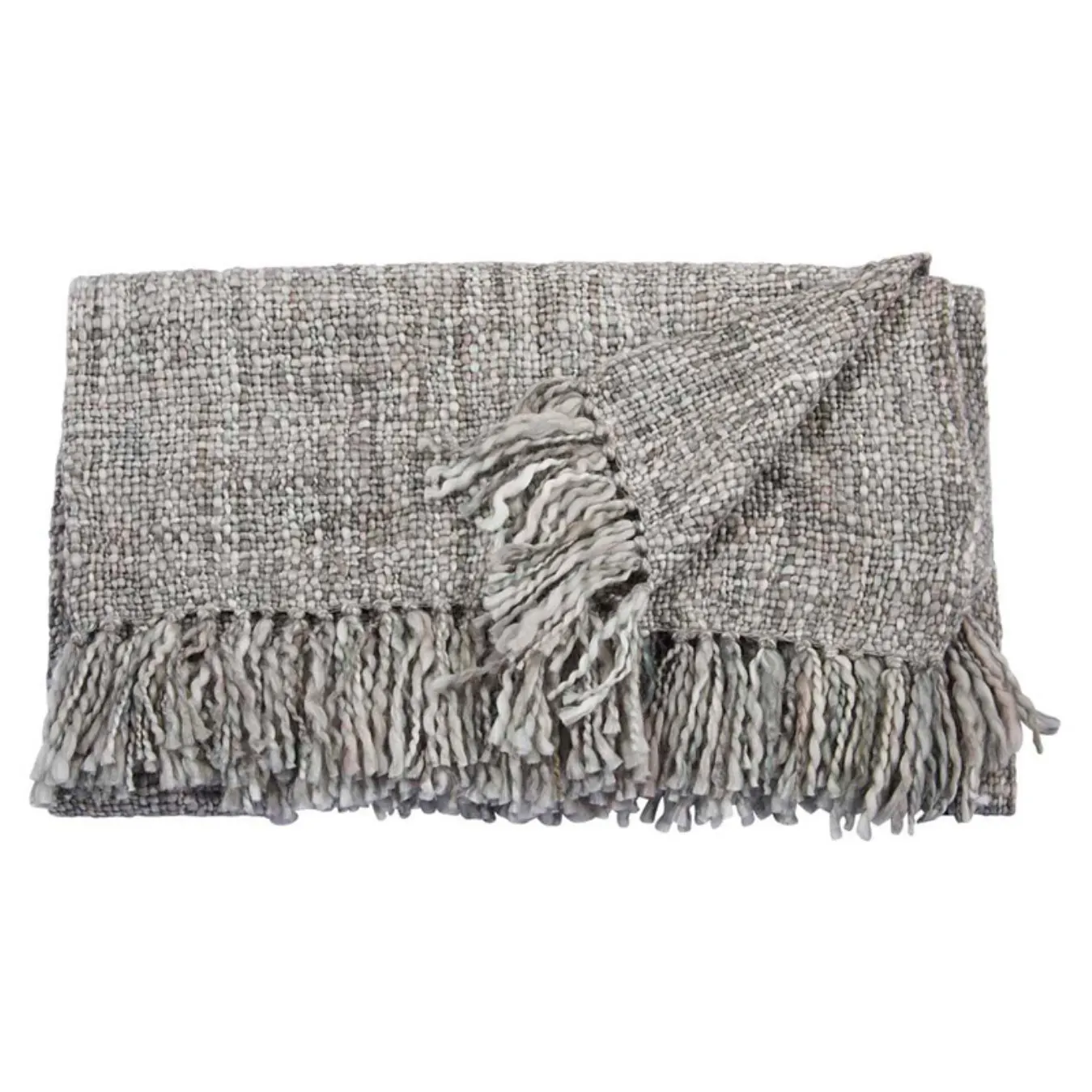 Pillows
The Finisher. Pillows. They have to be my favorite part of the bed. Here you can play with all types of patterns and textures. A tickling pattern is a perfect pattern for the farmhouse style, as well as subtle plaid or a light floral. Crochet pillow covers add texture while providing a sense of a coziness to the room.
On my bed lives 5 "show" pillows. I have to shams that match the ruffle bedspread, 2 off white crochet and 1 smaller plaid. All neutrals with a pop of pattern.
My current pillow dilemma though is our actual sleeping pillows. They aren't the prettiest, being that the are squashed and flattened due to using the them every night. Given these points when I try to hide them behind my pretty pillows, it doesn't work. So I'll let you know when I figure out something that works.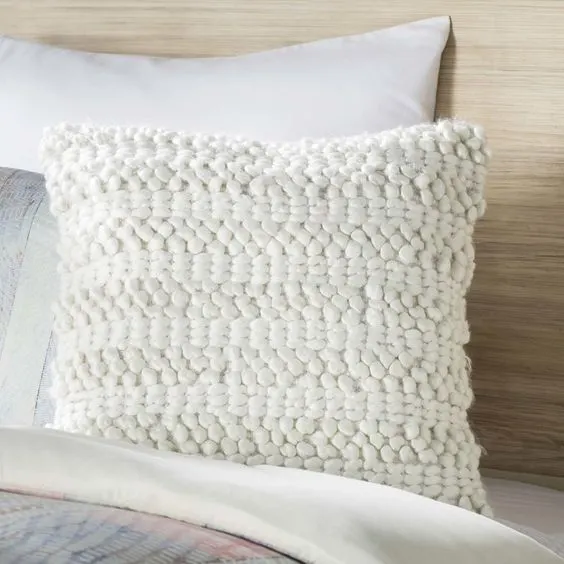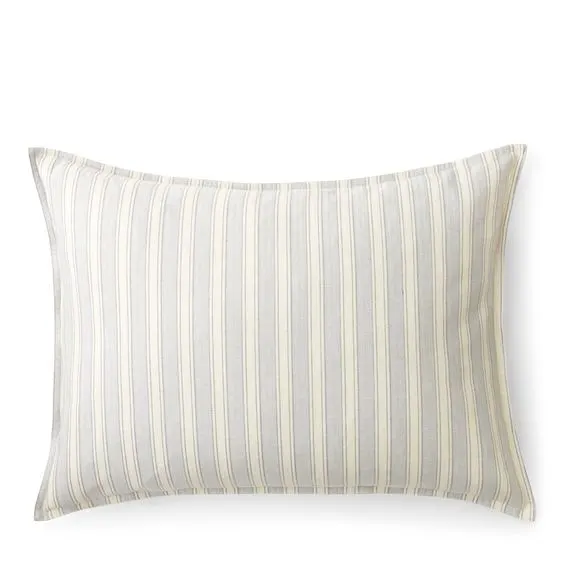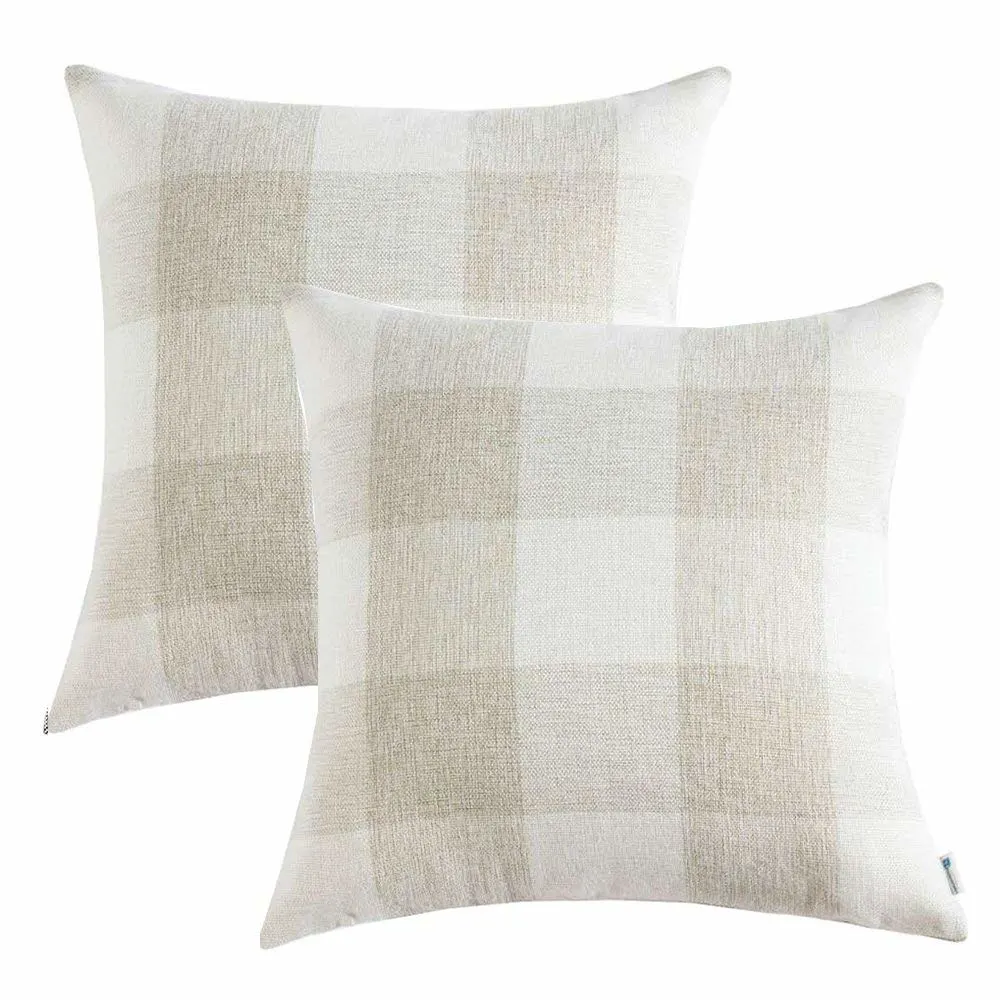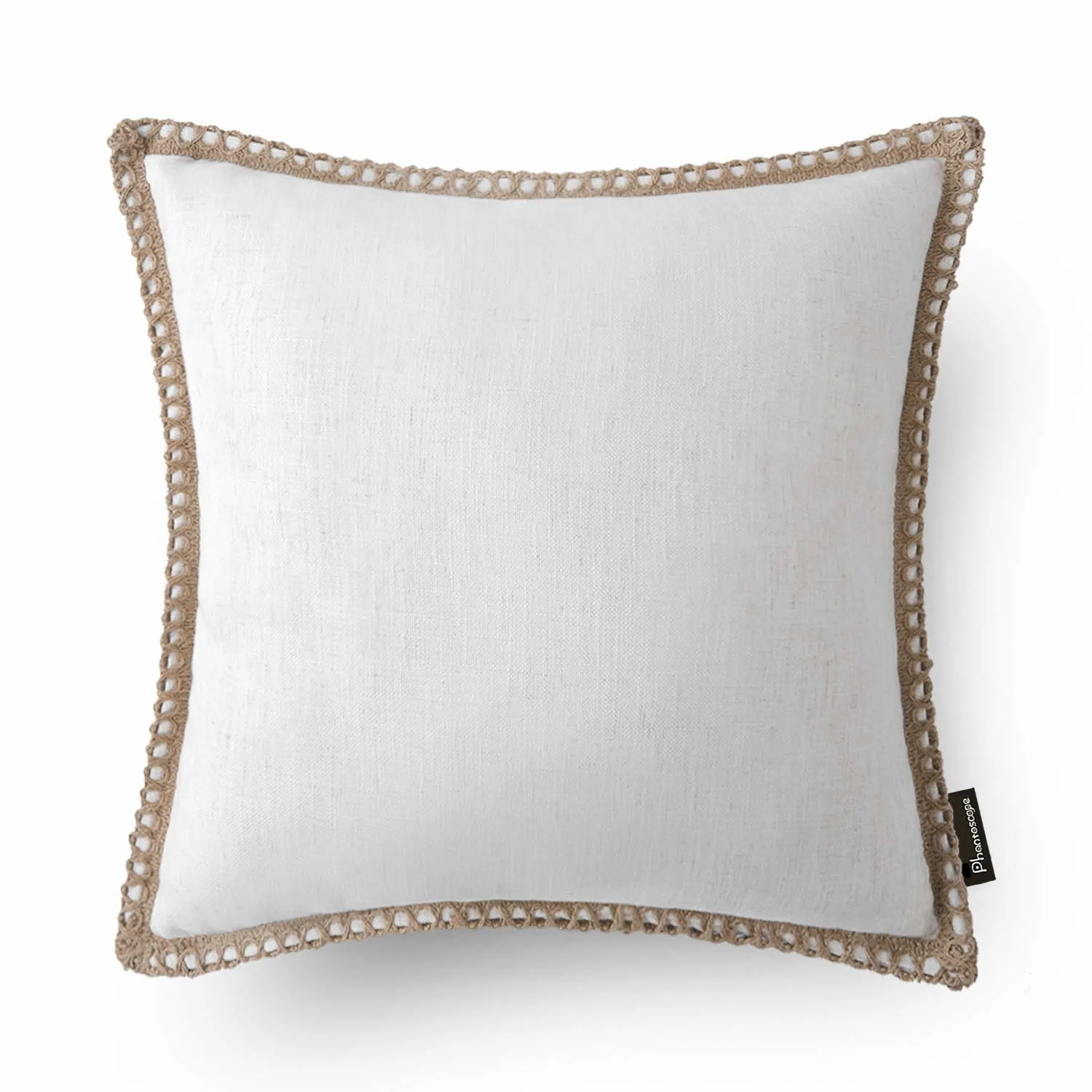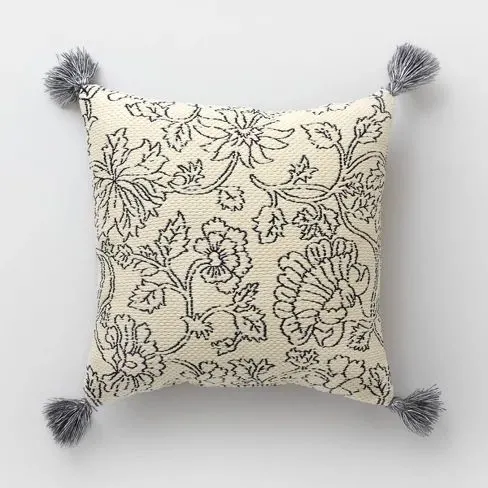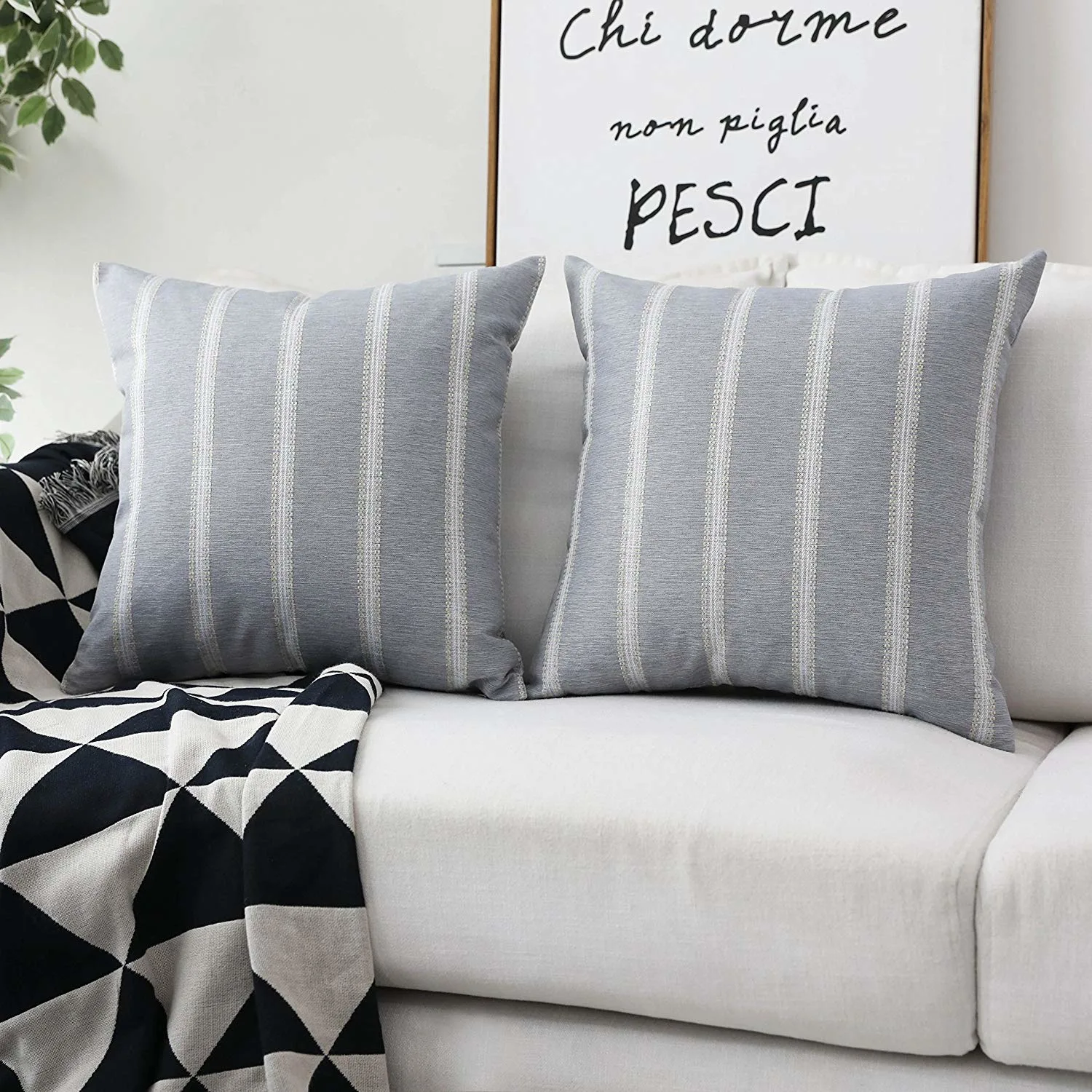 To sum it up, layer, texture, and pattern are the key elements to remember here. Focus on them to create your perfect farmhouse-style bedding.
Recent Posts: