I may earn money or products from the companies mentioned in this post. Please click my Disclosure Policy to learn more
These clothespin snowflakes are such a fun and fantastic DIY project. They don't require a ton of supplies and the supplies that are needed are inexpensive.
Supplies Needed:
Steps:
Disassemble the clothespins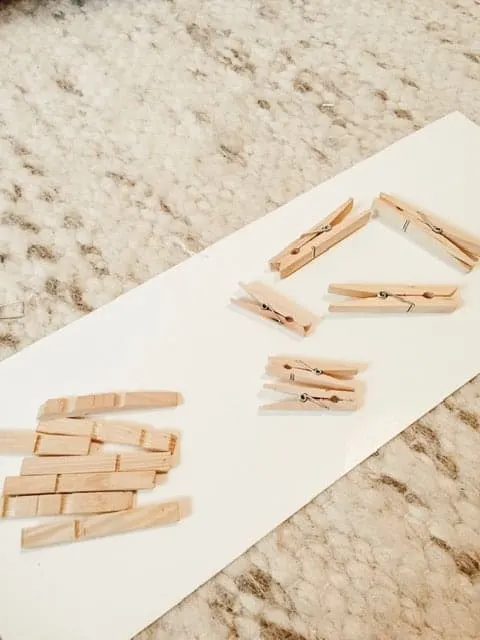 With the hot glue, glue the flat sides of the clothespins together. If you are making these into ornaments glue the ribbon or twine in between the two flat sides.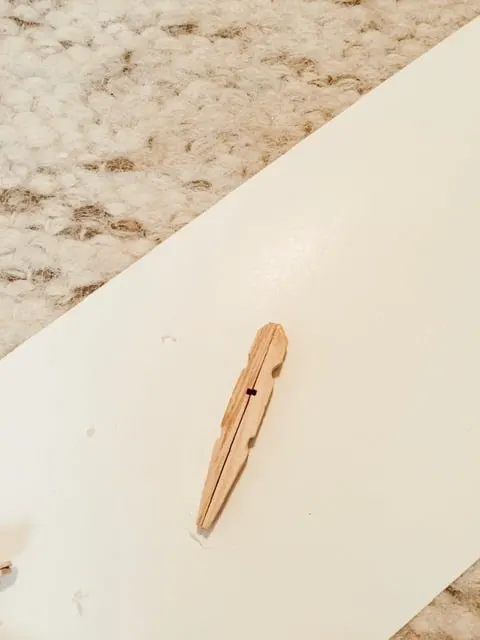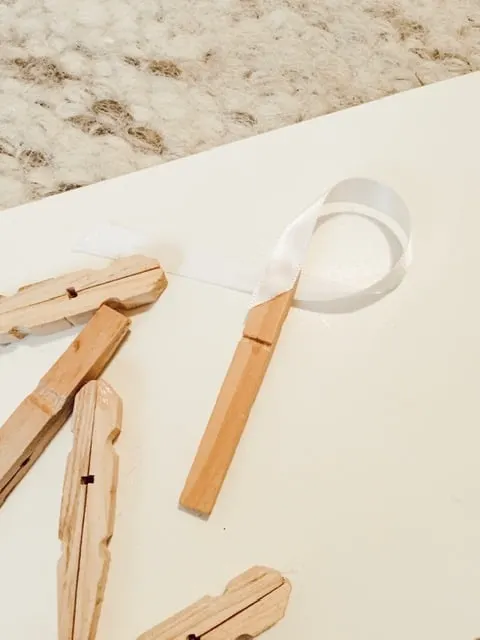 Once all of your clothespins are all glued back to back, it's time to assemble. Here you can get creative. There's no wrong way to do this part.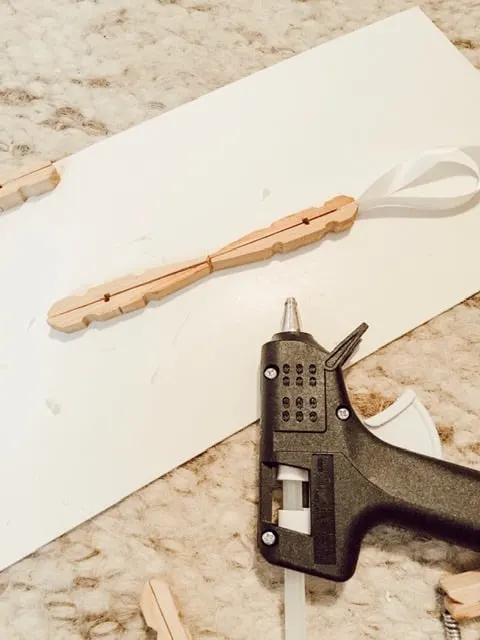 I decided to glue the 2 pointed ends together first.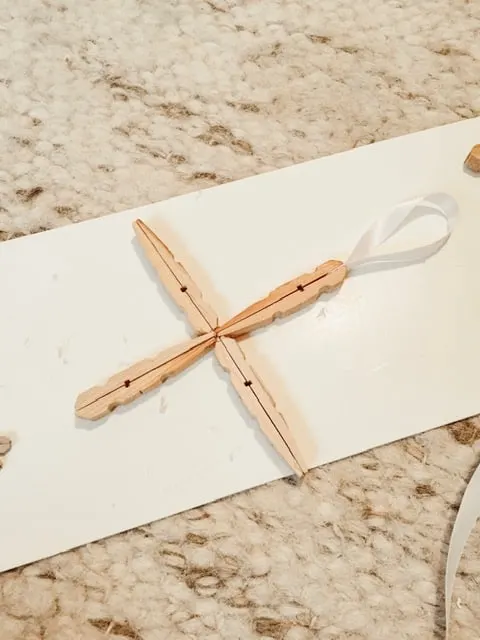 I then glued the non pointed sides.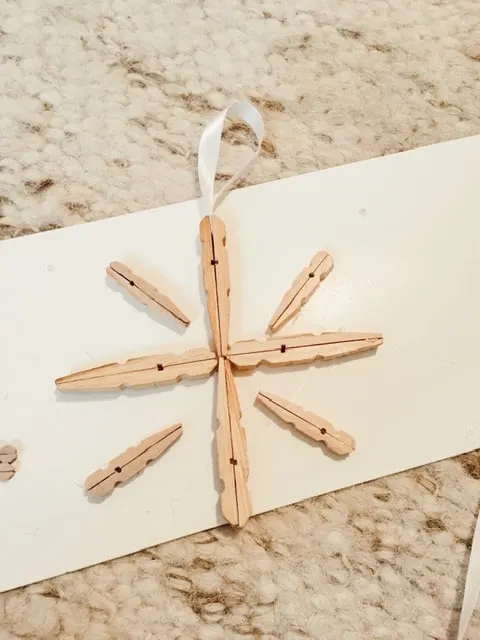 Now on to the medium sized clothespins. I glued the pointed sides in.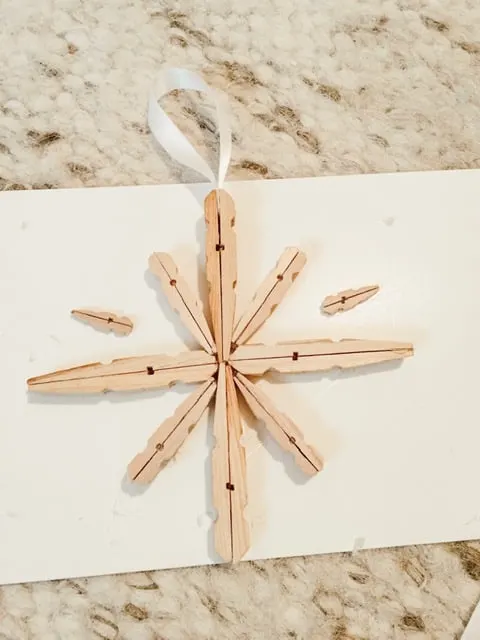 Finally, we have the small clothespins. I glued the non pointed side in to finish it off.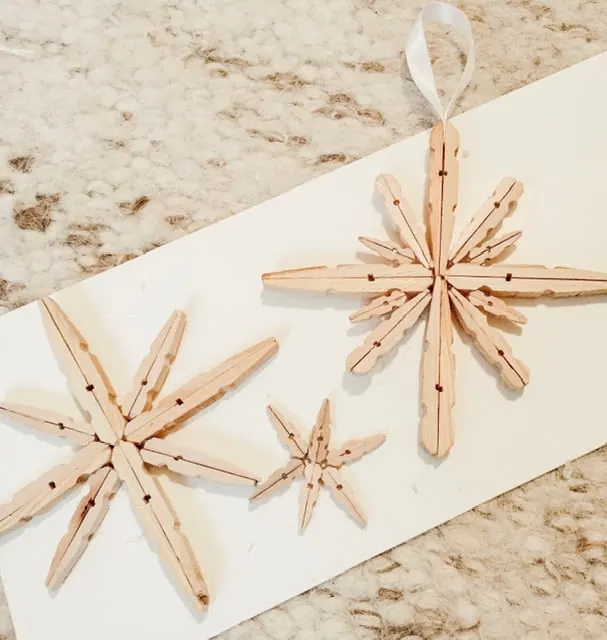 Fully assembled! From here you can really use your creativity. Try painting them to match your existing decor. Or give them a little glitz and glamor with some glitter, The possibilities are endless!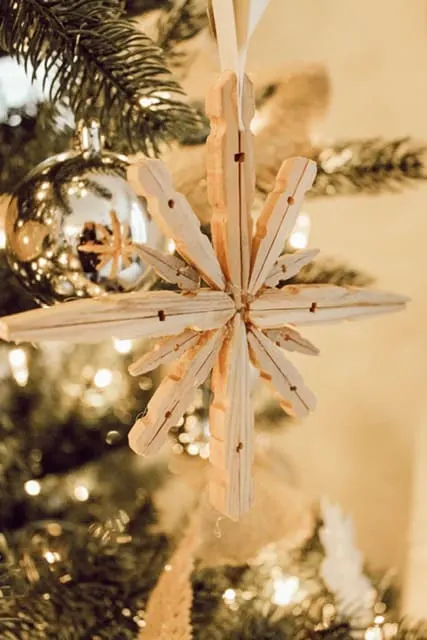 There you have it. These clothespin snowflakes are truly such a simple and beautiful diy. Oh and not to mention inexpensive!
You also might be interested in: