I may earn money or products from the companies mentioned in this post. Please click my Disclosure Policy to learn more
I love organizing. I love closet organization, I love everything about it. There is nothing more rewarding than having a completed organizing project. Some may say I can be a little crazy when it comes to things being in their place. What can I say? I love a neat and organized home. It's like a breath of fresh air and I find myself more productive when I have a neatly organized space.
Closet Organization Tips
I'm sharing with you, some of the tips and tricks I used for my recent master closet organization adventure.
Closet Clean Out
Building a master closet forced me to go through every item I owned. The key to really cleaning out your closet is physically taking everything out of it. I know this sounds crazy but it lets you thoroughly evaluate every item determining if it's worth keeping or passing along. If you haven't worn something in a year or more, don't save it. You aren't going to wear it. If you're unsure, put it aside and look at it again in 24 hours. Be honest with yourself, don't hold on to things just because. Donate them so they can find a new home and be appreciated.
Bins/Baskets are your best friend.
Utilizing baskets / bins in your closet is the best way to maximize your closet's potential. I use them for items I don't use every day, like seasonal clothing. You can use them for just about anything. Don't have enough draw space? A bin is the perfect solution. I picked up these bins from The Container Store. These work wonders for closet organization.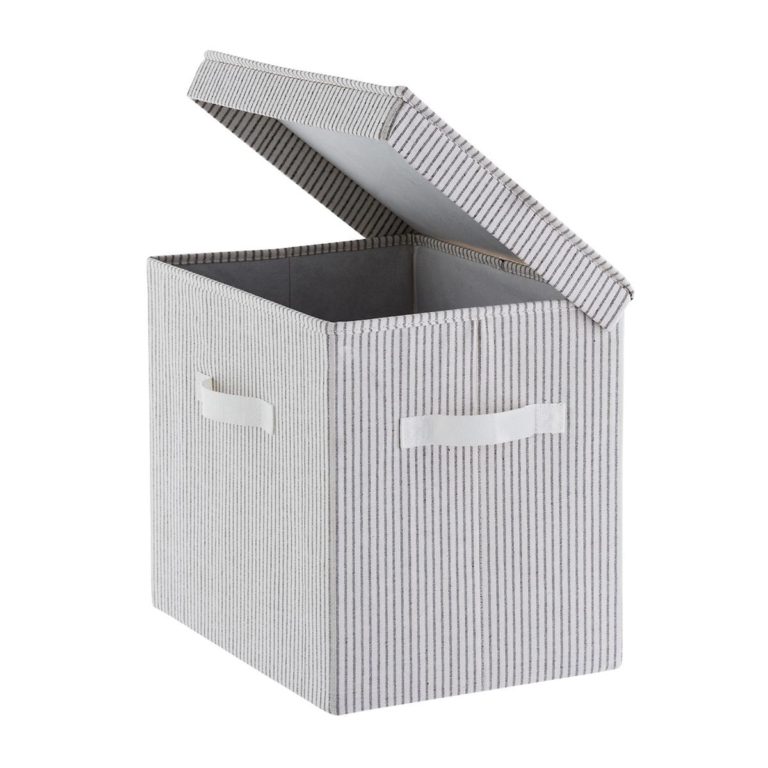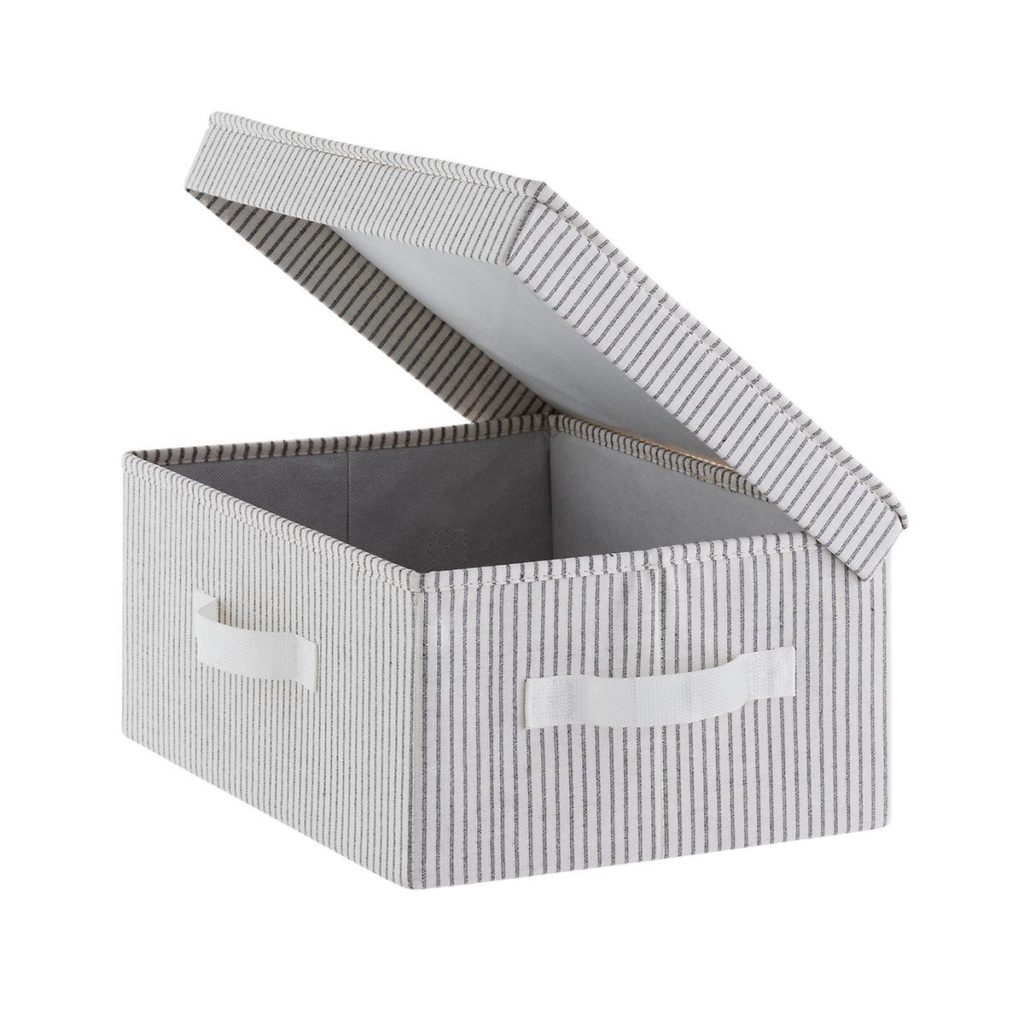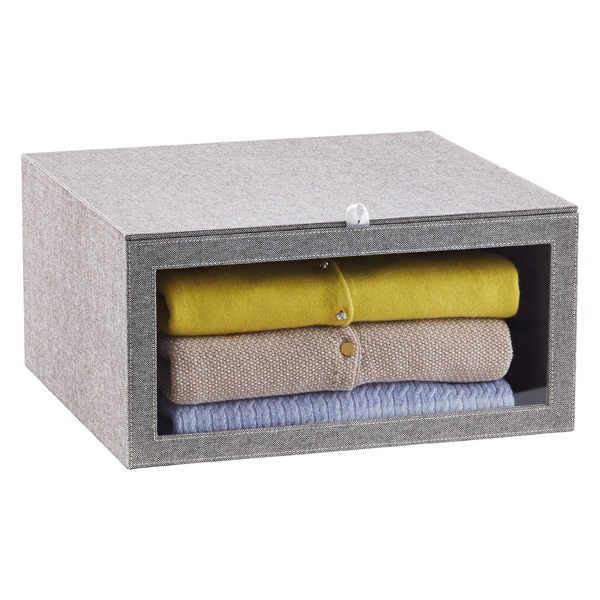 Grey Drop Front Sweater Box

SHOP BINS

Closet Arrangement
Arrange your closet as you would a house, meaning store items not frequently used at the top and the bottom, like the attic and basement. Place the lesser-used items this way so you don't have to maneuver around them when searching for those daily used pieces.
Dividers for your Drawers
Use dividers to keep small pieces from tangling, and group similar items together, with those used most often in front. This crucial for your closet organization.

Draw Dividers


Grid Draw Divider

BUY NOW FROM AMAZON

Use the Right Hangers
Choose hangers for specific types of clothing: pants hangers for pants (duh), velvet hangers for shirts and dresses, wooden hangers for suits and jackets.


Pants Hangers


Velvet Shirt/Dress Hangers


Suit Hangers

BUY NOW FROM AMAZON

Uniformity Is Necessary
A good way to make you more motivated to maintain the space is to buy matching hangers, shoe boxes, and containers. It will transform your closet visually and this uniformity will eliminate visual clutter within the space, making it feel instantly neater.
I found this step in the closet organization to be critical for me personally. Clutter and I don't particularly mesh well together, so having everything match and look neat basically puts my soul at ease.
Categories Are Key
In closet organization, hanging clothes in a way that you can easily maintain for the long term is key. Sort things in groups: all tops together, all pants together, all dresses together, and color-code each category. This way there's no question about where to find those items when you need them.
Stations for your Catergories
Divide your closet into zones with the designated category for each: accessories, shoes, gym clothes. The zones will quickly help you know where to find each item. And the same for when you return it.
Move outside of the closet
Not everything you own will fit in your closet (at least not in mine). Move outside the closet walls. If you have a nearby nook or wall space, use it for added storage. Hang a coat rack on the wall for extra sweatshirts, hats, scarves, or any items that won't fit in your closet or drawers.
Extra storage

A storage ottoman is a perfect way to add a little extra storage to your closet. I had have an overwhelming amount of shoes. I did sort through them all and donate a good amount of them, but I still have more then I should. (baby steps, baby steps). I purchased this ottoman for a little extra shoe storage. It works wonderfully for the shoe overflow as well as being a spot sit and get ready in the morning.


Storage Ottoman


Small Storage Ottoman


Rustic Coat Rack
I love the look of this coat rack. It has the perfect rustic farmhouse vibe to it.
This closet system is extremely similair to the one thats in my closet. It was the perfect solution because it was customizable to the space.
This is such a cute way to organize and display your jewelry. Again the rustic farmhouse looks just speaks to me!
A tie and belt rack is a good product to have in your closet. And if you don't have belts or ties you can use it as a necklace rack.
I hope some of these tips will help you take on your closet organization adventures.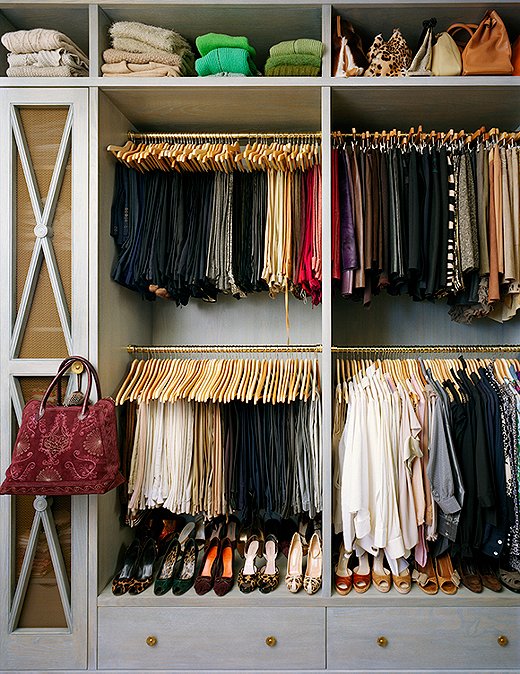 You Also Might Be Interested in: